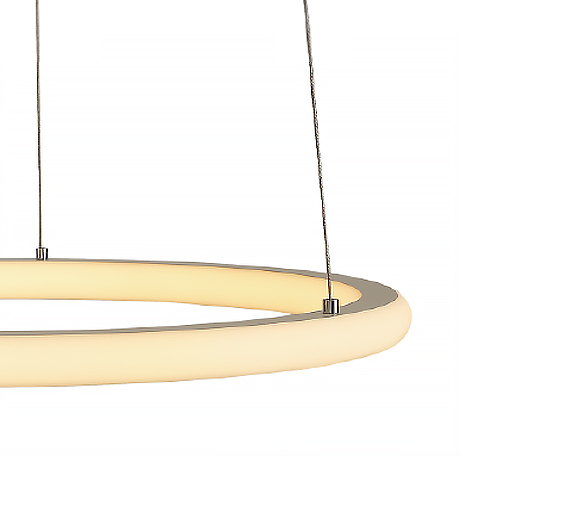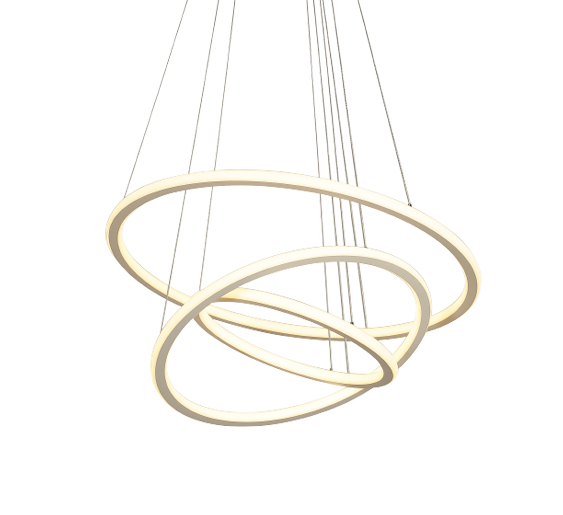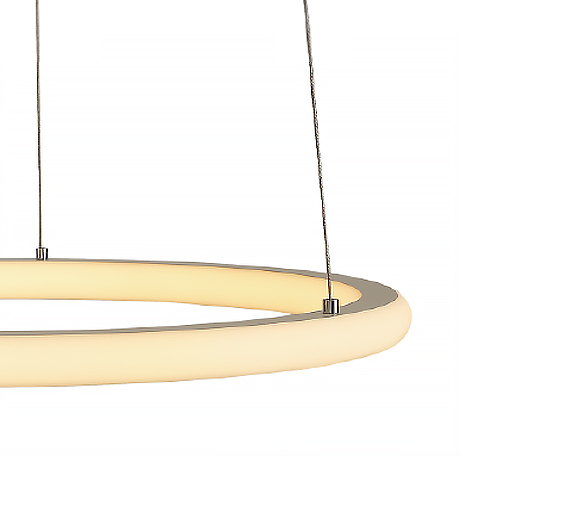 O30 DOUBLE SIDED RING LIGHT
O30M3-468 Double sides Ring light is built by Alu. extrusion fixture with Silicone lens. It"s creating smooth and comfort lighting.The light sourced are Osram LED in 80+ or 90+ Ra avaiable. Color temperature options from 2700K to 6500K, Dual white at WW+NW aviable. DMX dimmable available.Ring diameter available in Customized Multiple, φ450mm, φ600mm, φ800mm.
Finish
– Aluminum clear matt anodized
– White / Black powder coating
– Customized RAL color available
Applications
Indoor – Resting Zone, Receiption, etc.
Compare
Description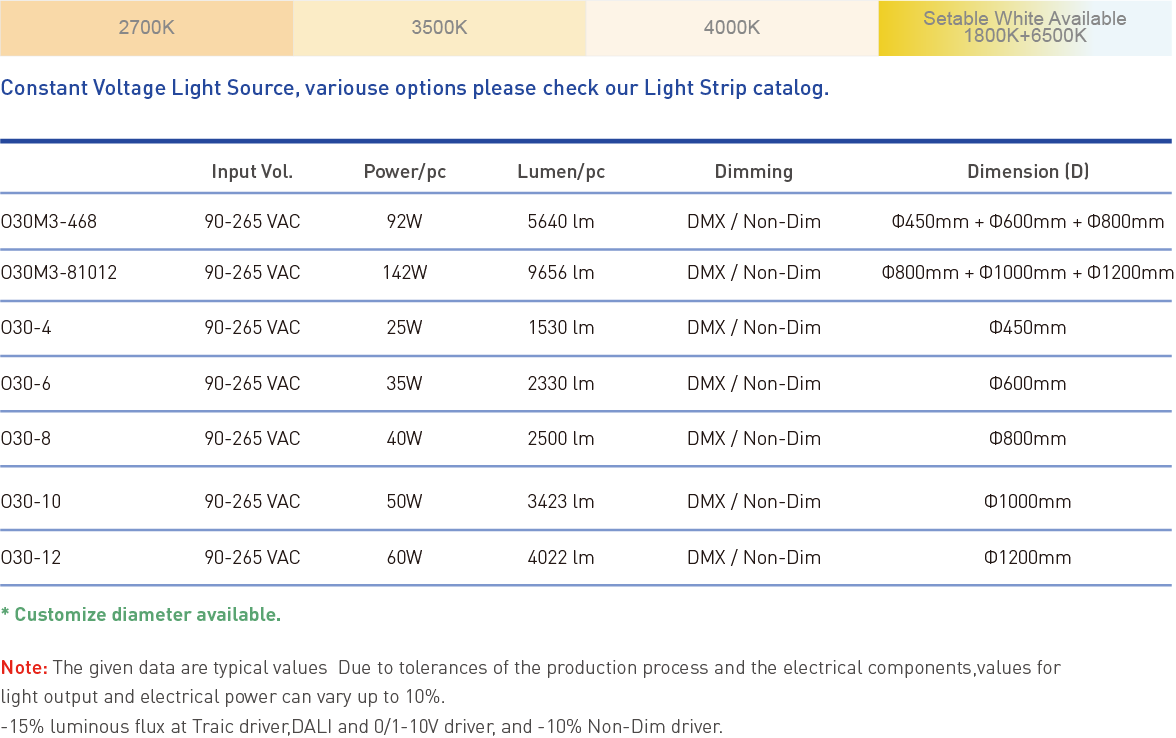 PRODUCT RESOURCES

SPECIFICATION SHEET

DOWNLOAD