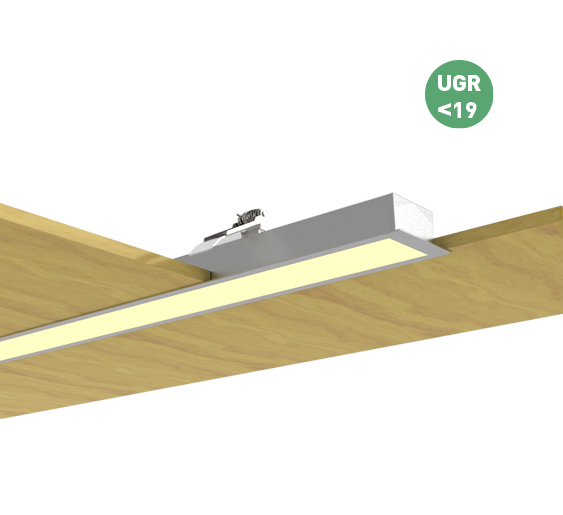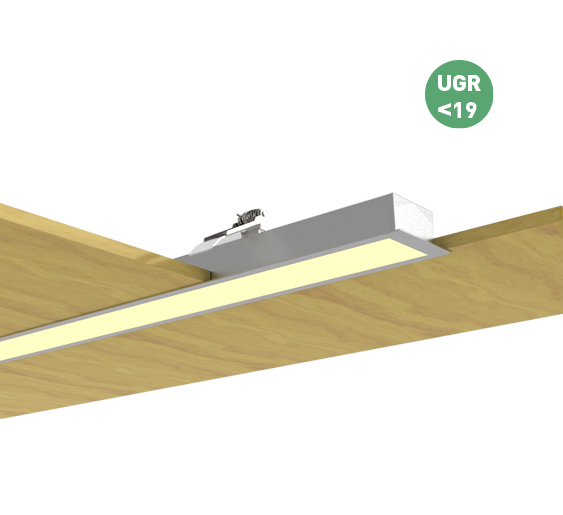 U6730R EXTERNAL DRIVER RECESSED LINEAR LIGHT
U6730R is a linear LED lighting fixture that features direct lighting with External Driver.It"stested in UGR<19. Fixture features 80+ or 95+ Ra LEDs. White color from 2700K to 6500K.Dimmable driver available in Dali, 0/1-10V, Triac type.
Luminaries lengths are available in 2ft,4ft,5ft and 8ft, and custom lengths.
It can be installed by Pendant & Ceiling Mounted.
Finish
– Aluminum clear matt anodized
– White / Black powder coating
– Customized RAL color available
Applications
Indoor – School, Office, Educational Instituions, Conference Roomsand many other works paces.
Compare
Description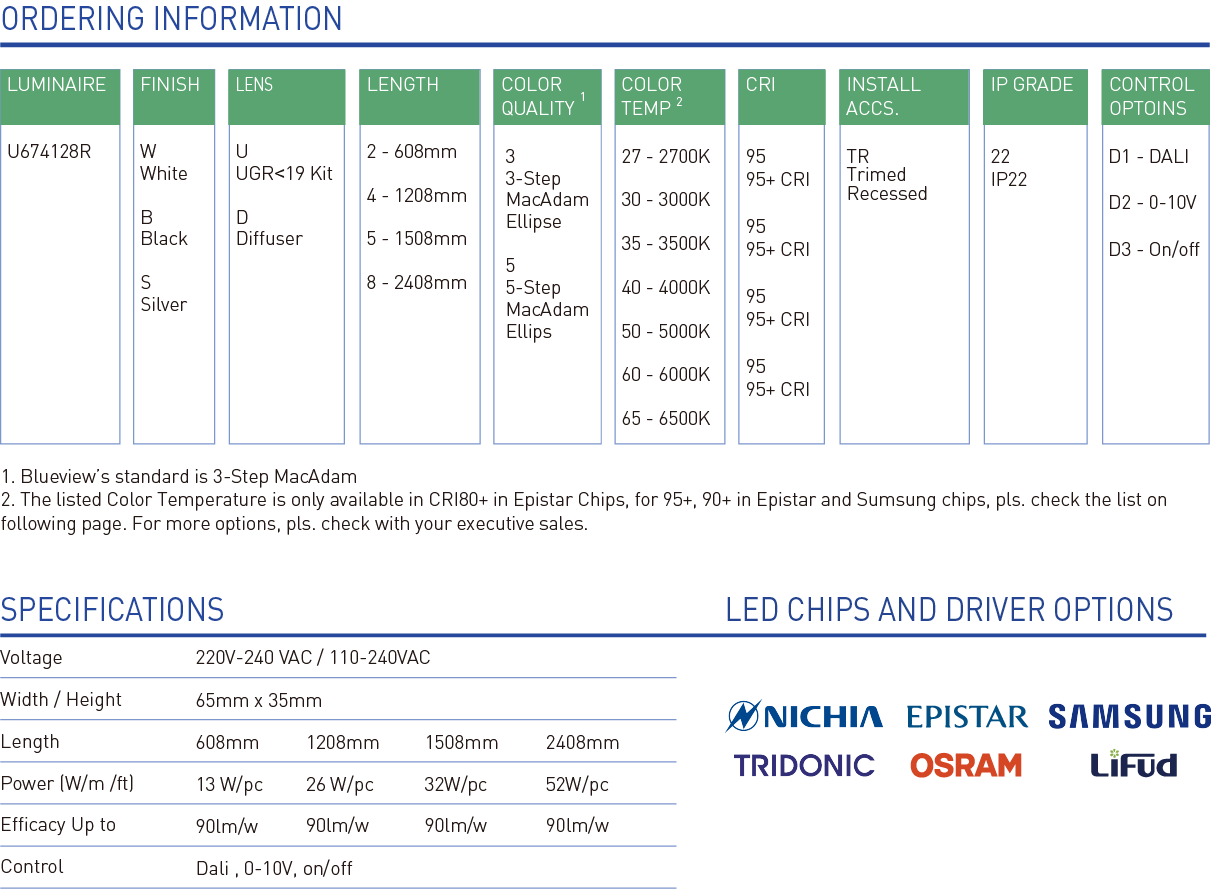 PRODUCT RESOURCES

SPECIFICATION SHEET

DOWNLOAD