About youth | 2021 Guangzhou Design Week "lED + Intelligent"
On December 9, 2021, Guangzhou design week was successfully opened. Blueview appeared with a full range of intelligent lighting products, exchanged intelligent lighting solutions of the whole industry chain with partners present, and experienced the collision and bloom of "led + intelligence".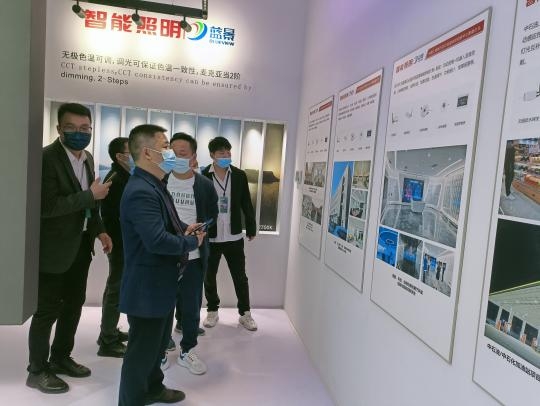 Smart lamps:
Guanghua series of magnetic lamps, which are high-end commercial space applications, can be combined arbitrarily according to the designer's creativity to realize personalized space lighting. It is an important product of popular ownerless lamp design at present.Under the condition of ensuring reliable power connection, it is more convenient to install and disassemble the lamp components, and it is also convenient for daily maintenance and repair. When the power allows, it can be spliced to the track arbitrarily according to purpose.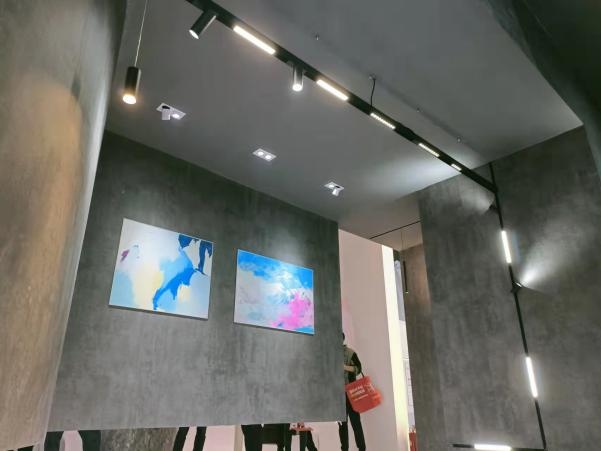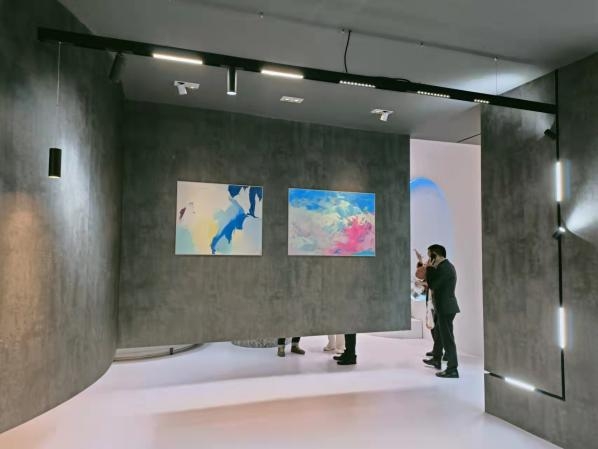 RGB + dual-color temperature track lamp can realize the effect of full-color plus white light and warm light. It can be applied in a variety of scenes such as clothing stores, automobile stores and trendy stores. The atmosphere lighting effect can also be used as the main lighting, which can be applied to the top lighting of window and commercial space.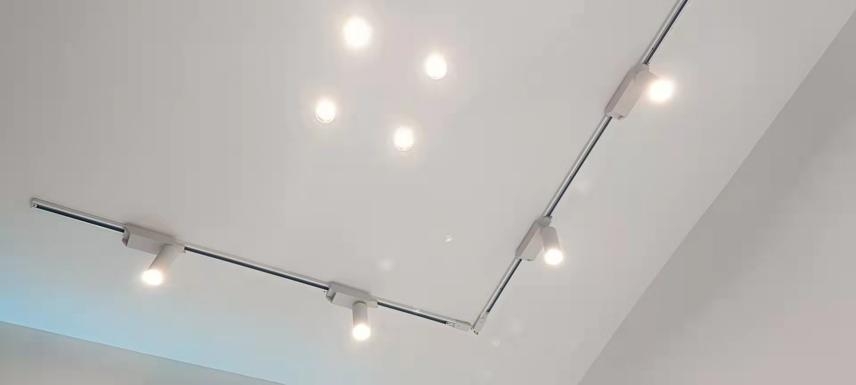 3、 All kinds of downlights and spotlights have cob anti dazzle effect. The spotlight light source is concentrated, the light source will be relatively concentrated, the lighting will be concentrated in an area, and the light will shine farther and brighter, which is suitable for small-scale lighting of the background wall; The downlight is evenly dispersed and radiates from the panel to the surrounding, the light source is more dispersed, and the light will be wider and wider, which is suitable for large-area top lighting.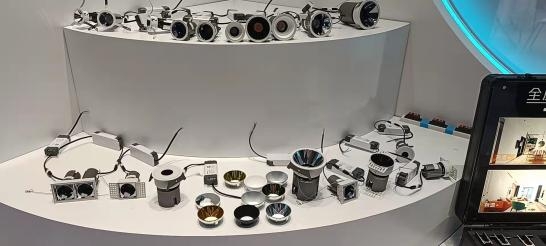 When displaying the application effect of the sky curtain (soft film ceiling), we adopted a two-color warm and soft lamp board, which emits light evenly and is easy to install. This is also a very popular lighting method for commercial lighting, which can be used as the main lighting and has a very good decorative effect.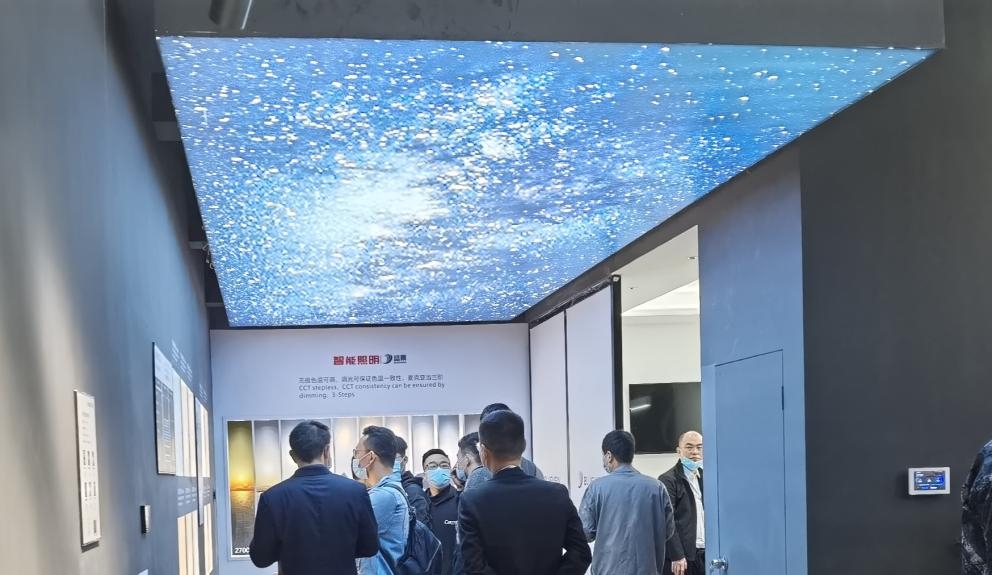 Finally, there are various linear lighting products with soft lights and neon lights, which can be applied to display cabinets, shelves and edges.
Intelligent control
Our main feature is the intelligent control system. There are not only all kinds of LED lighting lamps, but also all kinds of self-developed intelligent equipment, intelligent power supply and control system.