Blueview cooperated with the top 100 enterprises in China's decoration industry to create a modern smart office system: an integrated smart and interconnected lighting solution for office space, providing high-quality energy-saving lighting products, systems and services, creating a humanized smart office experience, and optimizing enterprise operations .
→ Lobby and exhibition hall
The overall space lighting of the lobby adopts linear lamps, and the lamps adopt smart control mode; a manual control mode is also added, and all of them work with DC24V voltage.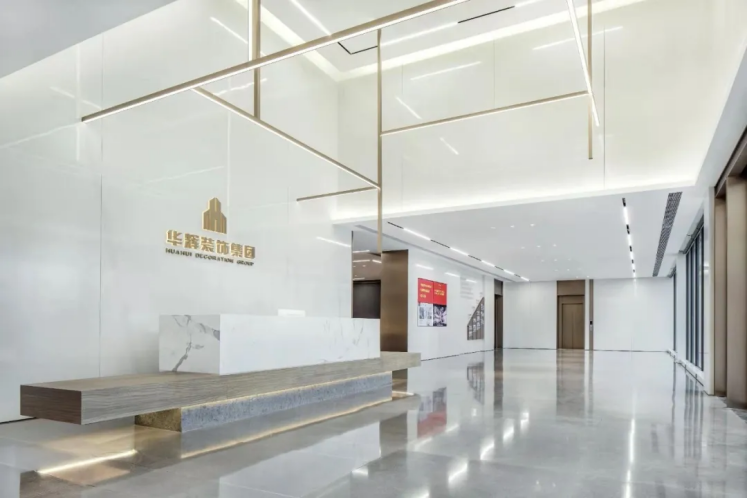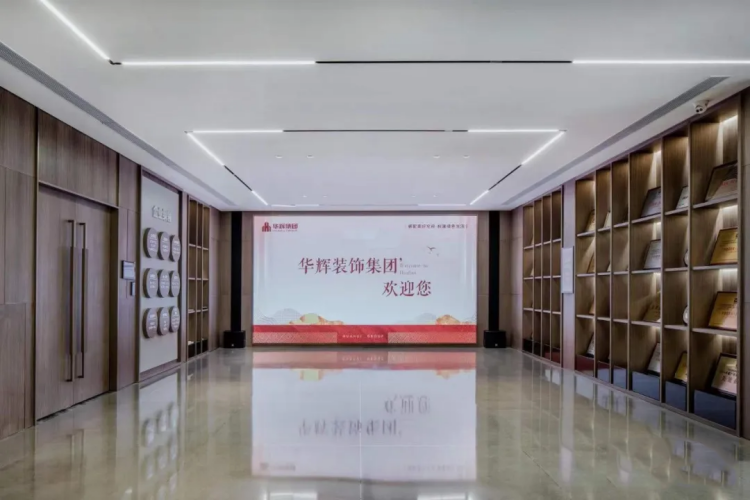 →Public area
The difference between the overall illuminance of the office space and the brightness of the computer screen is too large to bring about computer vision syndrome. The integration of light and architecture provides more convenience for living and working, and injects more vitality into the architectural space.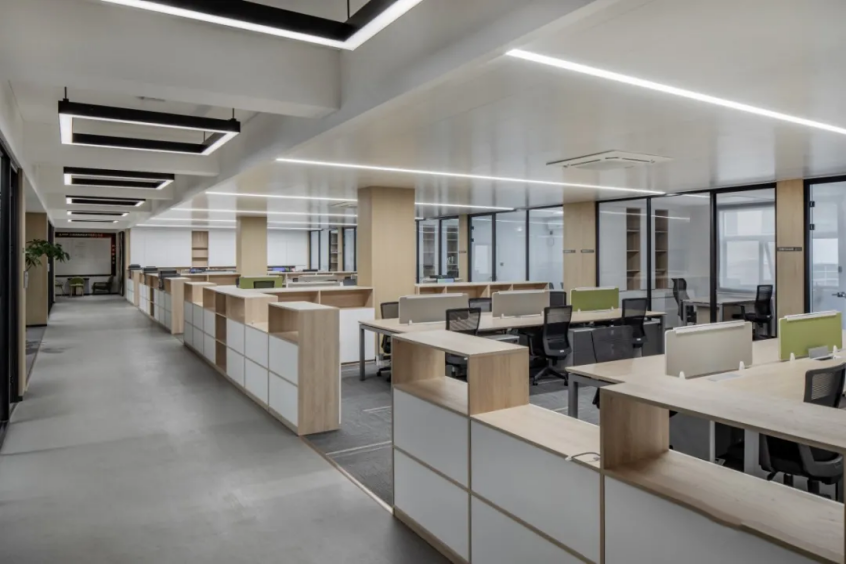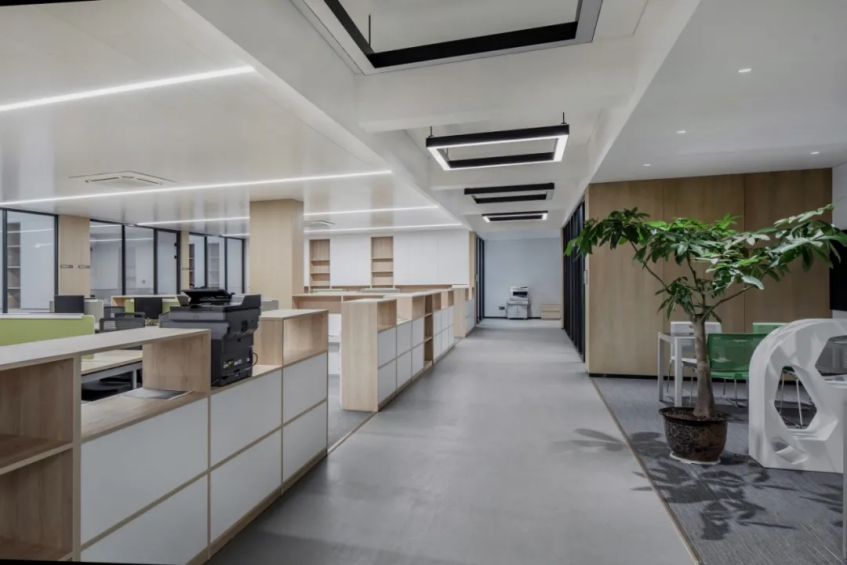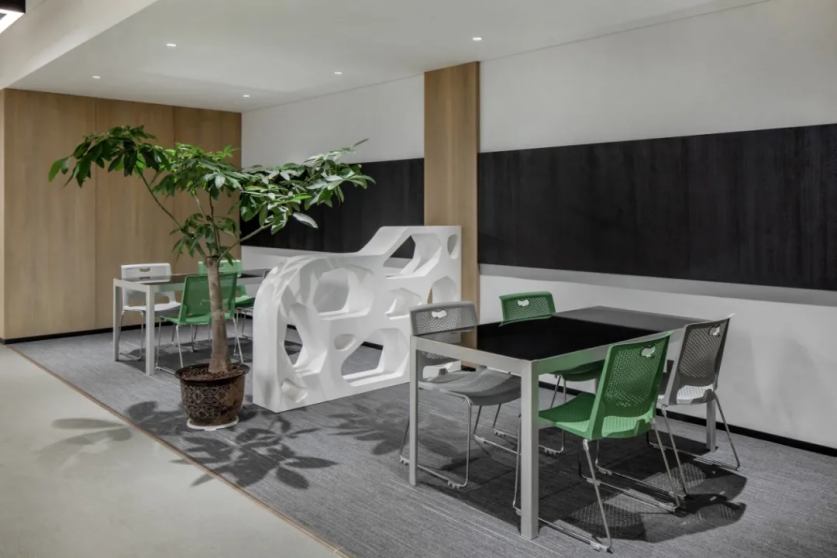 → Independent office area
The chairman's office adopts the combination of soft film luminous ceiling and anti glare downlight, all of which are connected to the smart lighting system to realize various modes such as room independent control and remote, voice, general control room detection and control.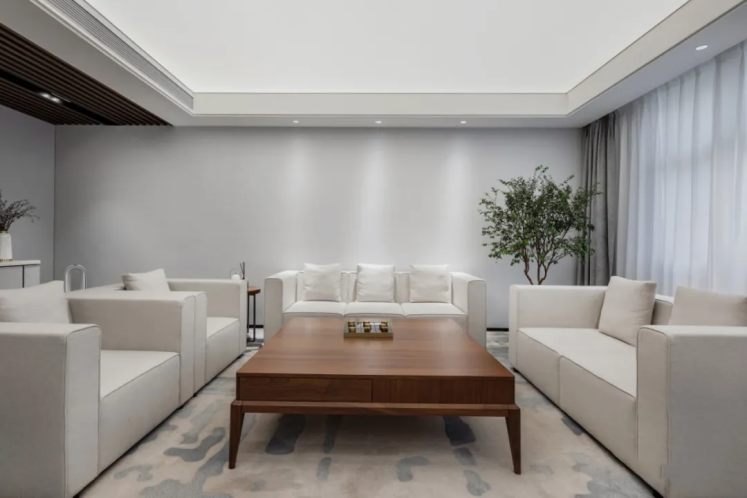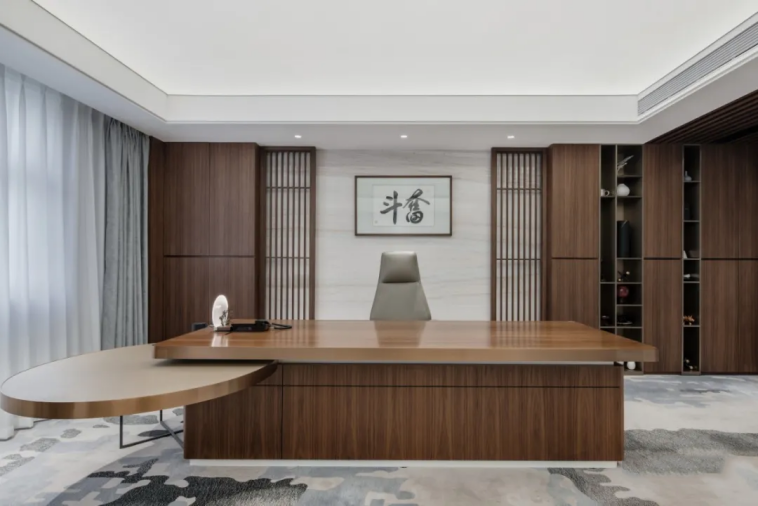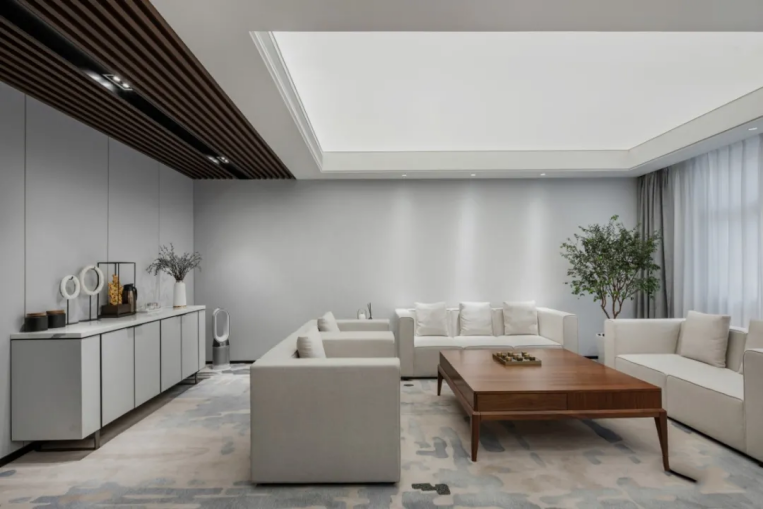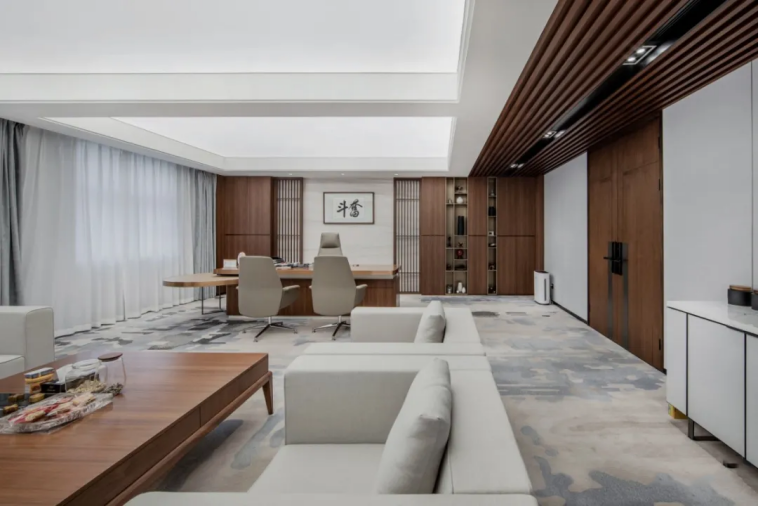 The deputy general manager's office is fashionable and generous, and the combination of point, line and surface lighting makes the space hierarchical, harmonious and unified.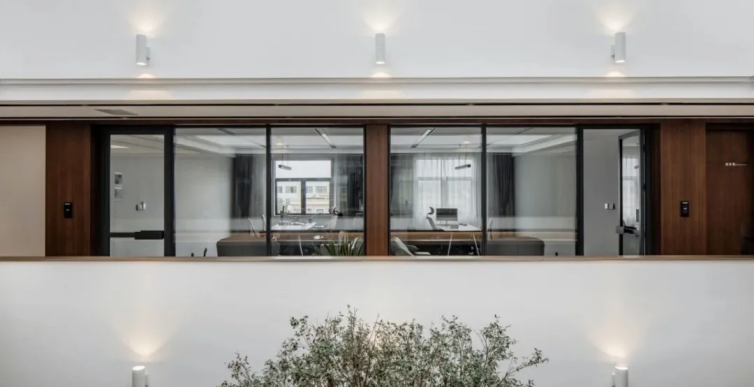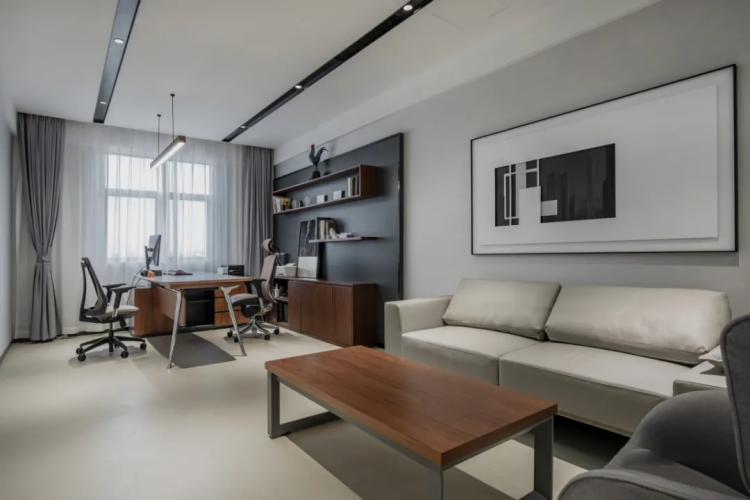 → Meeting and reception area
All lights are connected to the smart control system to realize multi-mode scene control.
The main lighting adopts anti glare linear lamp, seamless shape splicing, high display and low temperature. Magnetic suction lamps adopt adjustable angle to facilitate the use of scene requirements; Anti glare frameless lamps are used for ceiling embedded; Hidden lamp belt adopts high color index products with high color index.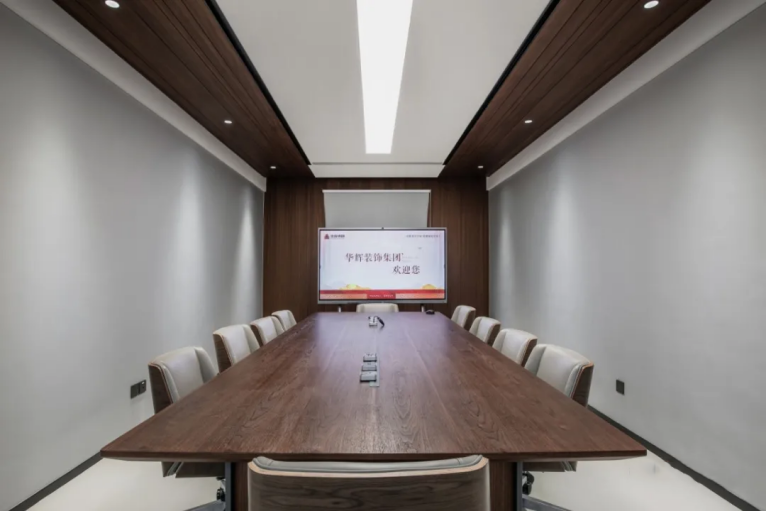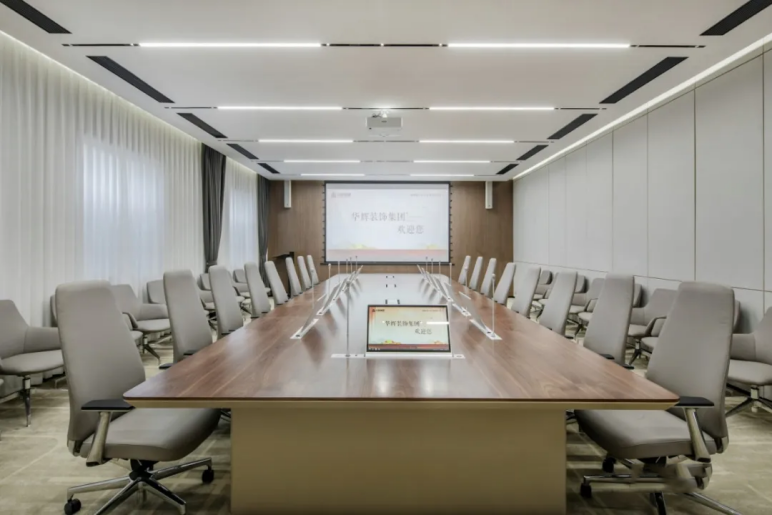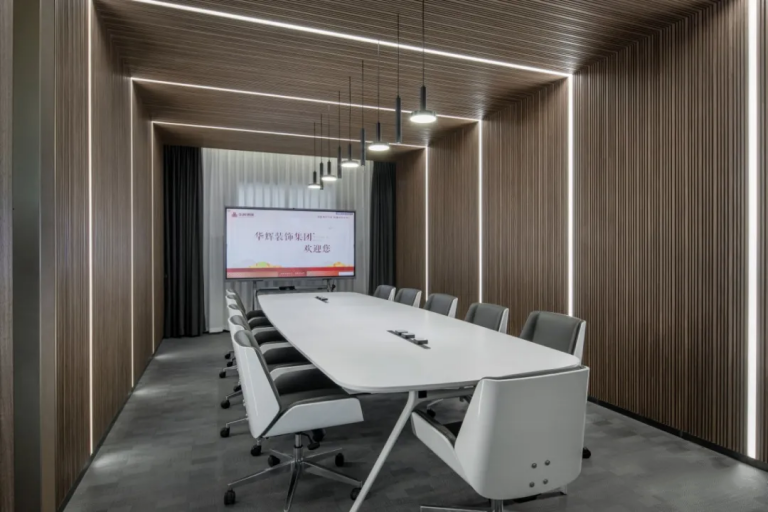 The smart lighting system of Blueview fully meets the requirements of "office + remote" mixed working mode, and realizes mode control and grouped lighting control for different occasions.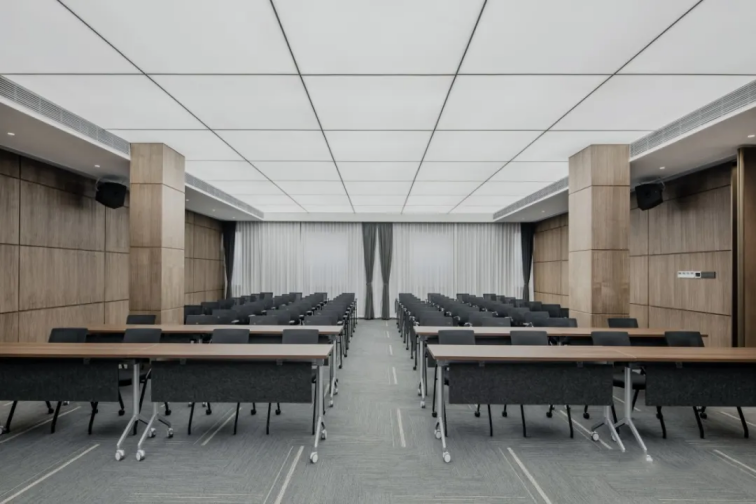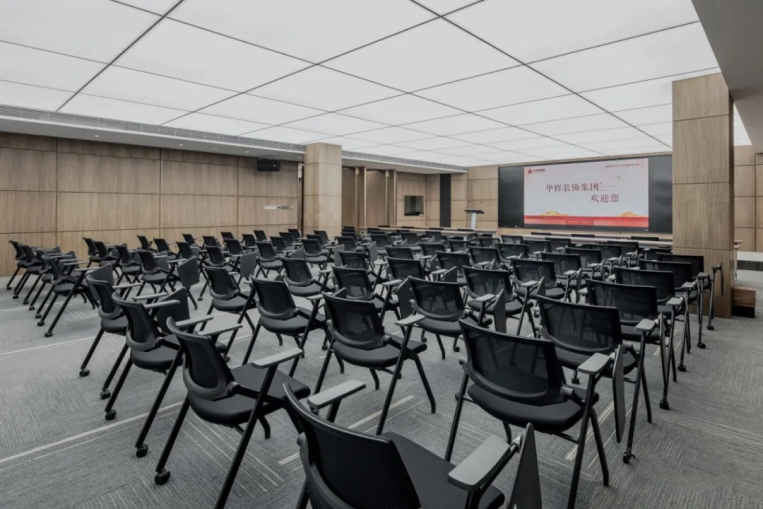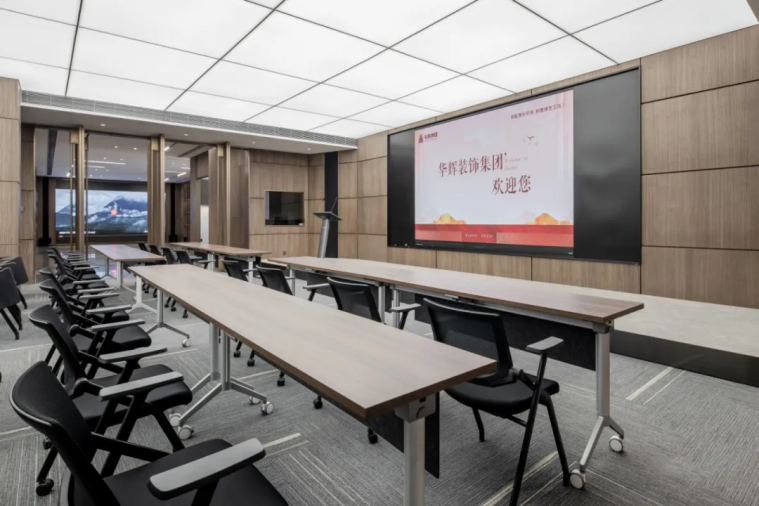 The light of VIP reception room adopts the combination of linear lamp and sky lantern, the whole linear lamp is controlled, and the ceiling lamp adopts single lamp control mode; The meeting room meets the modes of projection, discussion and reception, and the lighting is controlled by the blue view smart control system.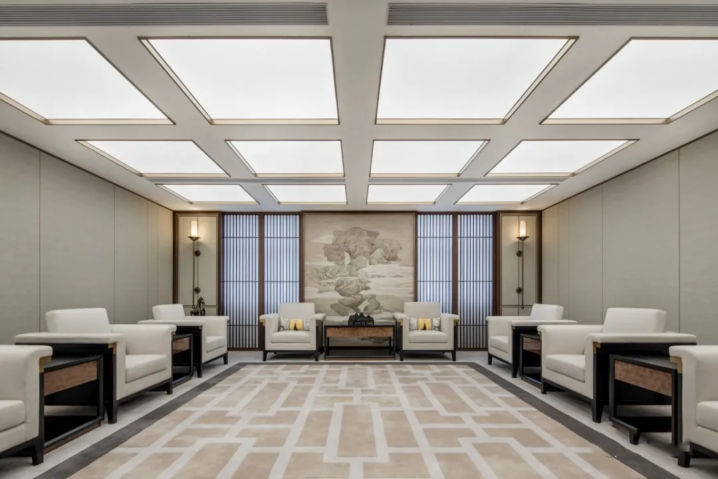 Whether in smart lighting or a complete set of smart systems, Blueview brings us more comfortable enjoyment of life. In the future, it will apply more and better smart lighting systems to the design of smart buildings, create an artistic and smart light environment and give buildings colorful life.