Space Lighting
– to guide the industry trend and embrace the future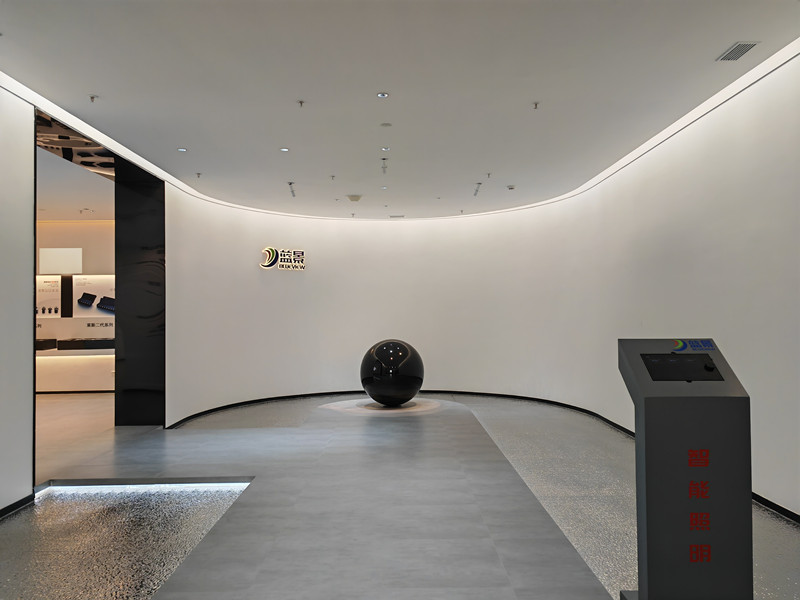 The newly invested smart lighting showroom demonstrates Blueview's high-quality lighting source and smart lighting control mode in commercial, office, clothing, display, hotel, catering, high-end customization and other industries, showing the future smart lighting development trend!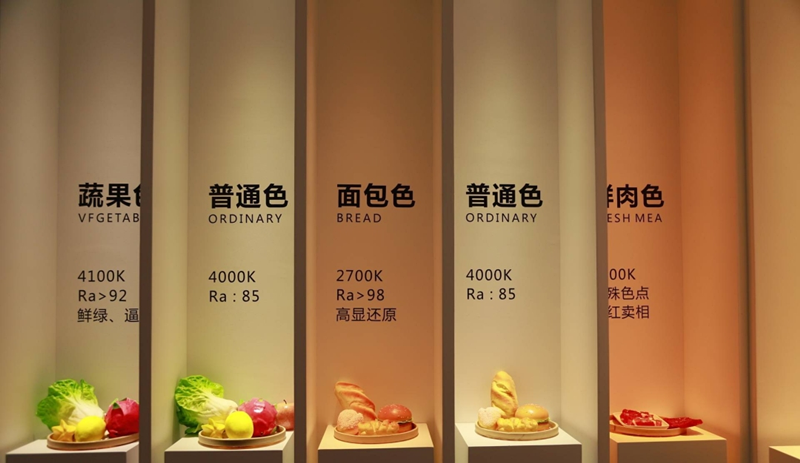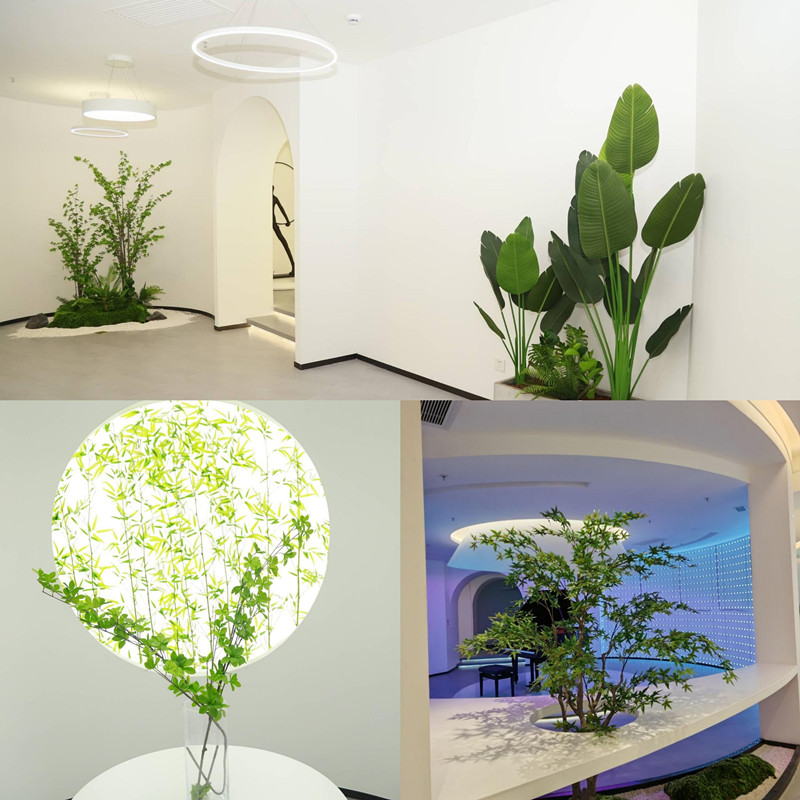 Product display area
The product display area fully presents the clear positioning of "the whole industry chain of LED light sources", where the latest technological application products of Blueview are gathered here, covering all categories of LED smart lighting fixtures.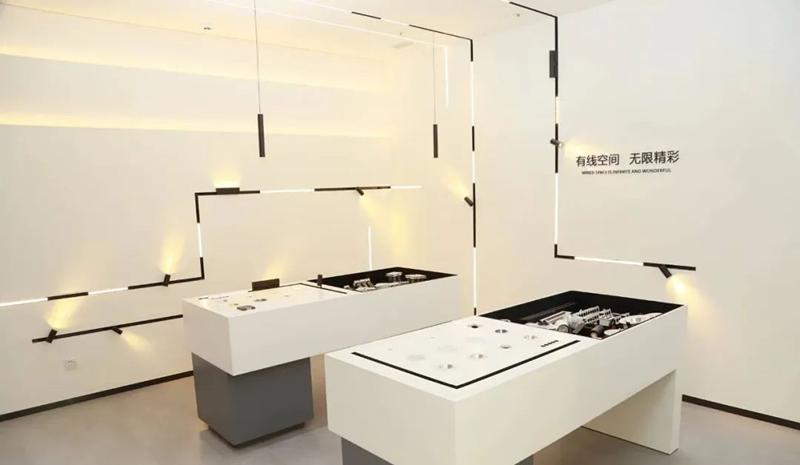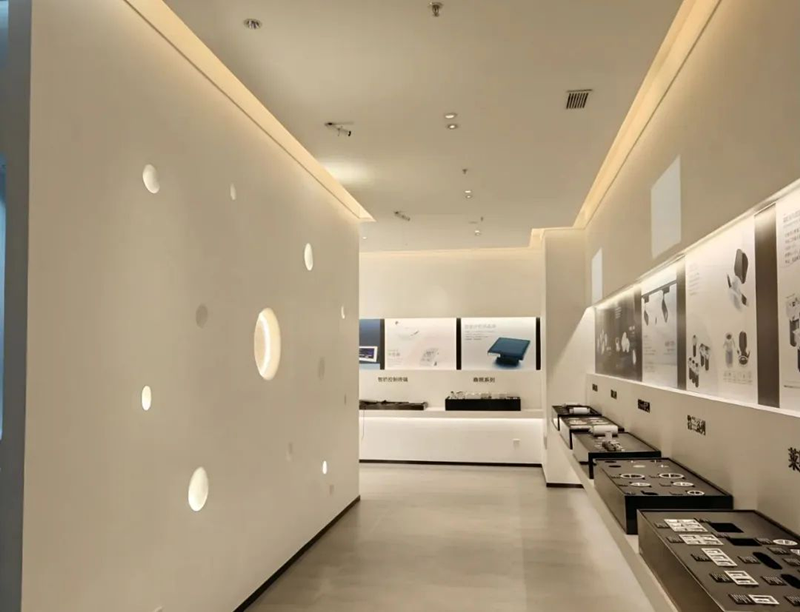 It plays a variety of self-developed leading products. Including linear lights, rail spotlights, Nice series hotel spotlights, anti-glare downlights, panel lights, magnetic lights, etc., fully and clearly presenting product performance and value.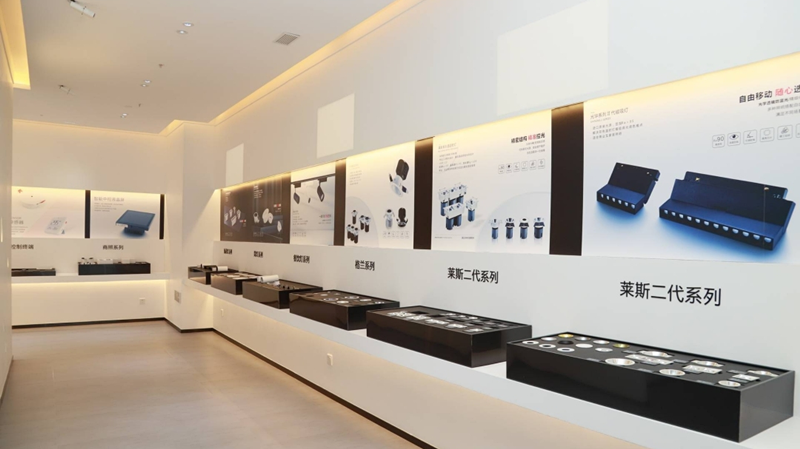 Commercial Lighting Area
The presentation of each specific commercial space scene will arouse emotional resonance. Pursue the ultimate light quality and endow the brand with new vitality.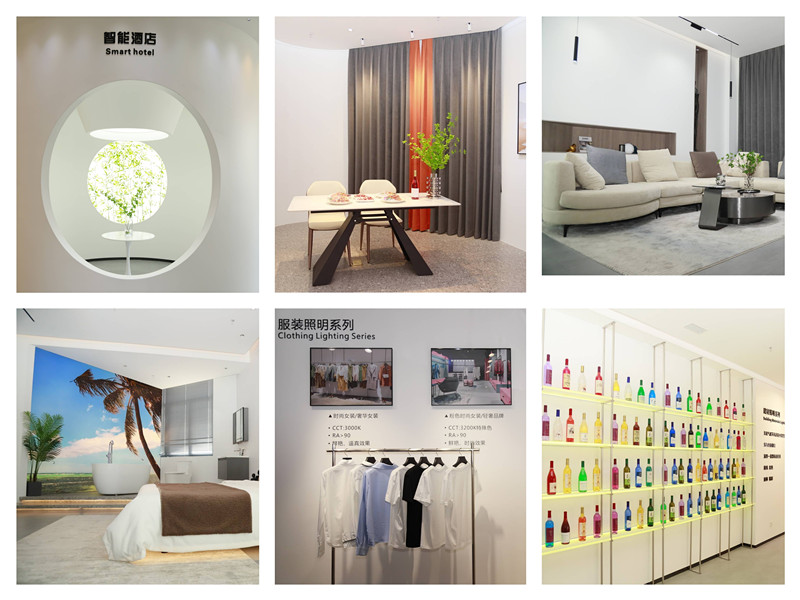 The commercial lighting area gathers specific lighting scenes such as the fresh vegetable and fruit area, building materials area, and clothing area. For different application scenarios, different overall lighting solutions are adopted. For example, the light environment in the store shelf area has a good color reproduction, making drinks look full of color and more attractive and delicious.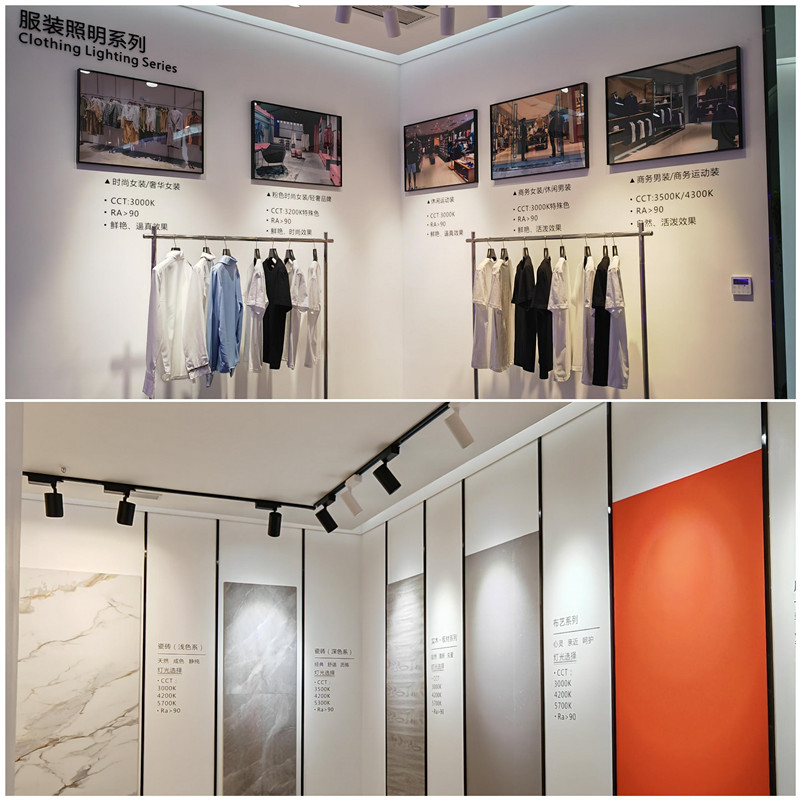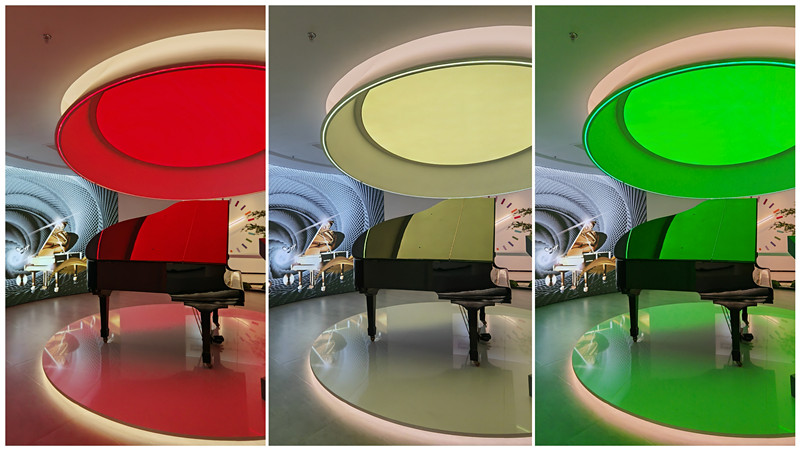 SmartLighting Area
The overall space is clean and glare-free, and the changing lights seem to cast magic on the space. It integrates various mainstream LED light sources & lighting fixtures (strips, track lights, tube spotlights, magnetic track lights, projection lights, cutting lights, wall washers, wall wipers, building integration lights, etc.) , with the Blueview control system, through the basic light, accent light, ambient light, mood light, facade light, etc. to compare the horizontal and vertical effects.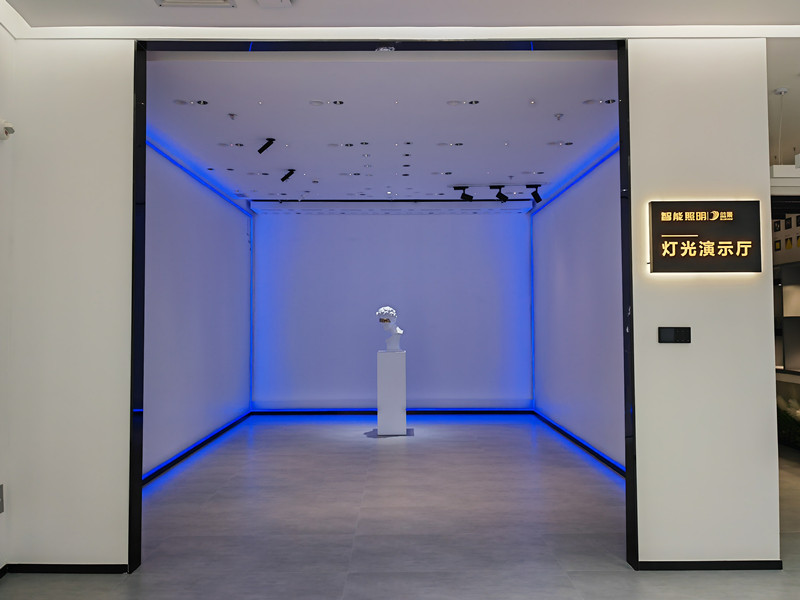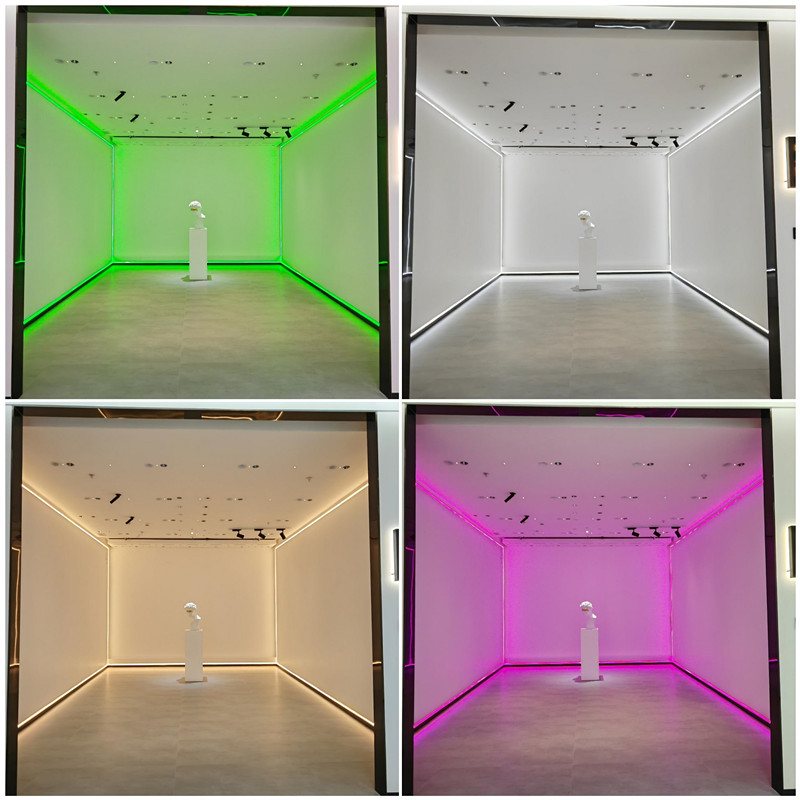 Acoustic Lighting: make the noise smaller
The Blueview acoustic series is also on display. It can be used for both acoustic treatment and decoration. The products adopt high-density boards, leaving more gaps. By consuming sound energy and reducing sound wave reflection, it can reduce indoor noise. The sound-absorbing chandelier is an environmentally friendly product. It is flat and meticulous, strong and compressive. It is mainly suitable for high-end hotels, theaters, museums, office spaces, gymnasiums, schools and other places that require high silence.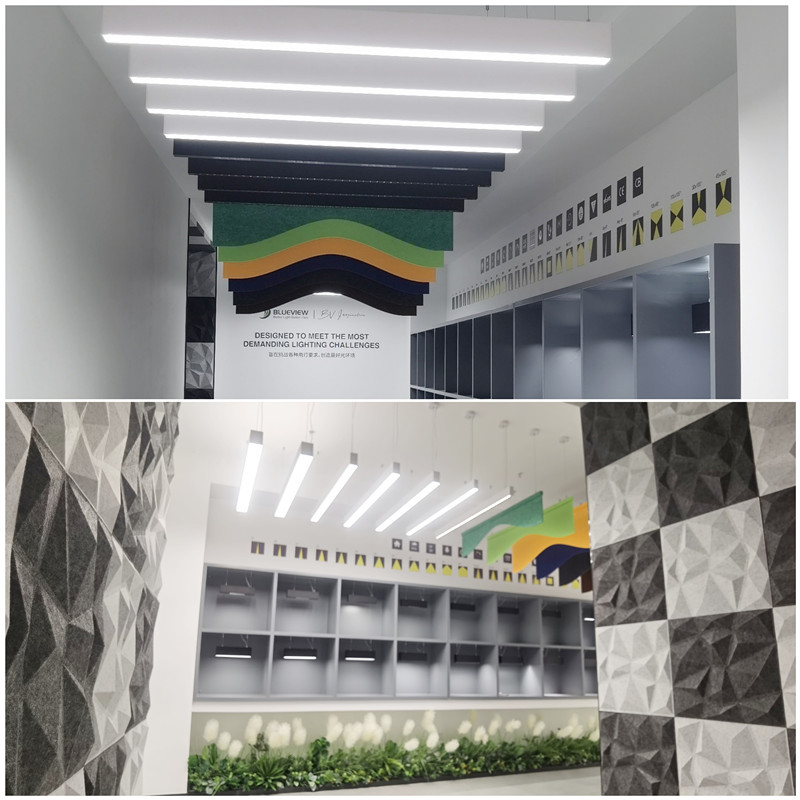 Blueview  Lighting Showroom in Zhongshan
Address: No. 1 Tianqin Road, Wusha Industrial Zone, Henglan Town, Zhongshan City, Guangdong Province
Welcome To Visit!!