GILE | Blueview booth attracted a large number of customers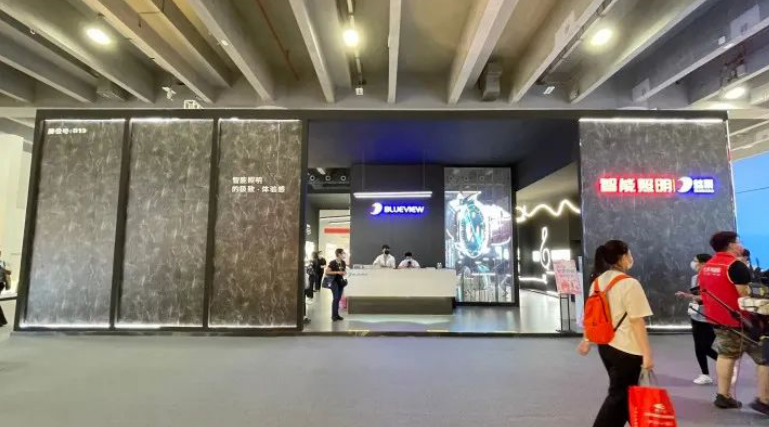 From August 3 to August 6, 2021 Guangzhou International Lighting Exhibition was grandly held in areas A and B of Guangzhou China Import and export commodities trading exhibition hall. The 4-day exhibition aims to convey the firm confidence and hope of "what can be done now and what can be expected in the future" to the whole industry and stimulate the development potential of the industry. Discuss the breakthrough of the current lighting industry and look forward to the future industry trend. At present, while facing challenges and risks, it also breeds new opportunities. How should lighting people innovate and change the situation? How should the industry deploy in the future? Carry out in-depth integration and thinking from space scene, digital operation, resource integration and new media marketing to realize landing operation.

As a solution provider for the whole industry chain of smart lighting, Blueview attracted many customers on its first day of development, and was highly recognized by many professional exhibitors. The exhibition is still displayed in the form of product display + case display + scene experience, focusing on the characteristics and highlights of products in different product display areas. The scene experience area truly makes customers feel the effect of blue scene light source in practical application.

Blueview booth of the Exhibition
Blue view not only presents customers with a visual feast of light, but also provides customers with a resting area and summer ice cream to eliminate customers' fatigue and add fun to the exhibition.
1. Neon display area 
The appearance of silicone neon lamp makes up for the shortcomings of glass neon lamp and optical fiber. It is more flexible and convenient to use, so as to obtain the recognition and love of more people in the industry and users. Compared with the traditional neon lights, the LED silicone neon lights in blue view have prominent characteristics: they are easy to install and can be installed in various places including gypsum board; Easy maintenance, can cut and repair at any cutting edge; Low voltage, ultra-high brightness, long service life and energy saving.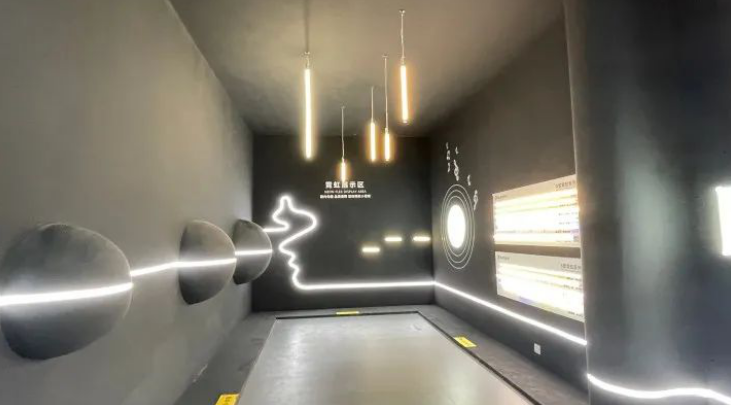 2. Smart lighting display area
Belueview looks forward to more than 3 years, grasps modern science and technology, is committed to the development of LED intelligent identification and digital identification, and provides customized intelligent lighting solutions for the whole industry. The combination of intelligence and lighting technology has built a sufficient technical platform to fully interpret the concepts of green and sustainable lighting such as energy saving, low consumption, long life, operation saving and people-oriented.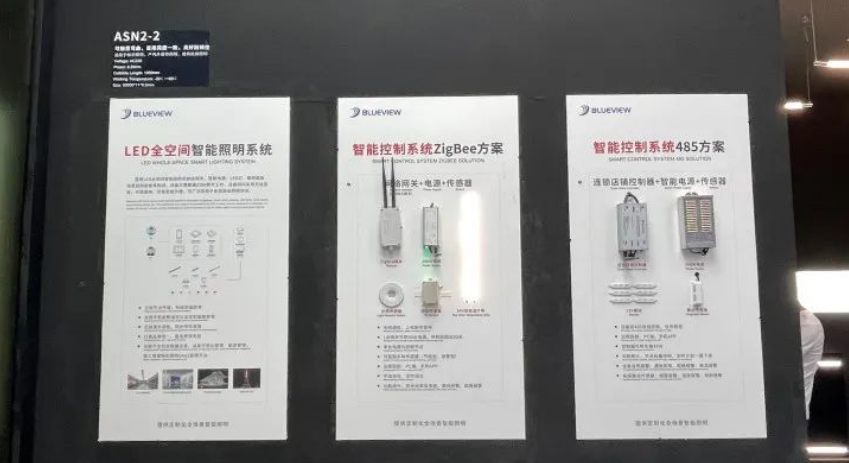 3. Dynamic light box display area
Blueview's proprietary active imaging technology and point-to-point correction technology enable the dynamic light box to achieve rich dynamic effects. The system is suitable for a variety of video formats, real-time control and convenient installation and maintenance. The blue view dynamic light box can set personalized effect and light and shadow rhythm arbitrarily, which is natural, smooth and recycled.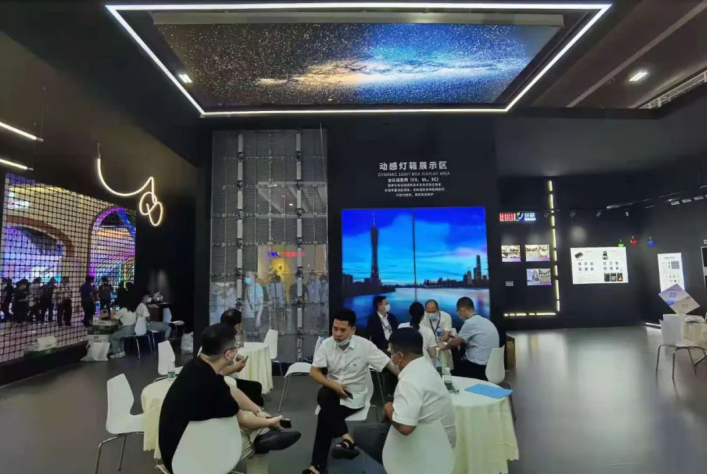 4. Strip light display area
Blueview soft strip ranks first in the export volume of B2B enterprises in China, covering all kinds of soft strips on the market, rich color temperature and excellent light products. It is widely used in building outline, steps, booths, bridges, hotels, KTV decoration lighting, as well as the production of advertising signs, various large-scale animation, calligraphy and painting advertising design and other occasions.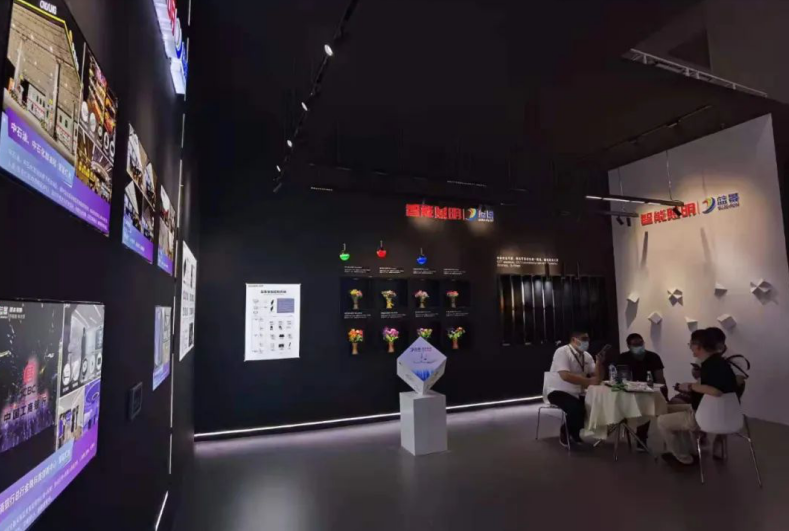 5. Smart lighting system
Blueview intelligent lighting can help enterprises monitor and track the power supply in real time, improve the additional power consumption caused by unbalanced load in the lighting circuit, and achieve the purpose of optimizing power supply.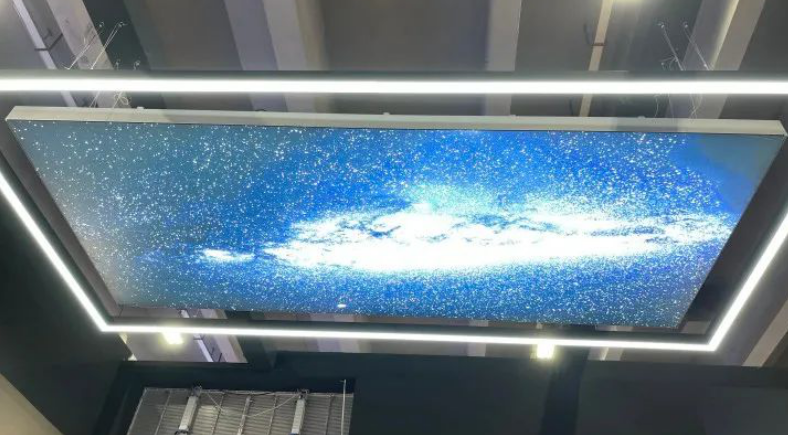 On August 5, 2021, the 13th "Vulcan Award" lighting application design competition in Shenzhen will be grandly held in the Westin banquet hall (9028 Shennan Avenue) on the third floor of Shenzhen Yitian Westin Hotel.