From October 27th to 30th, the Hong Kong International Autumn Lighting Fair opened at the Hong Kong Convention and Exhibition Center. As one of the largest professional lighting exhibitions in the Asia-Pacific region, this event has attracted industry and customer attention. Blueview (Booth Number: 3D-D18) showcased a range of innovative products that represent the company's research and development capabilities and lead the industry's future trends.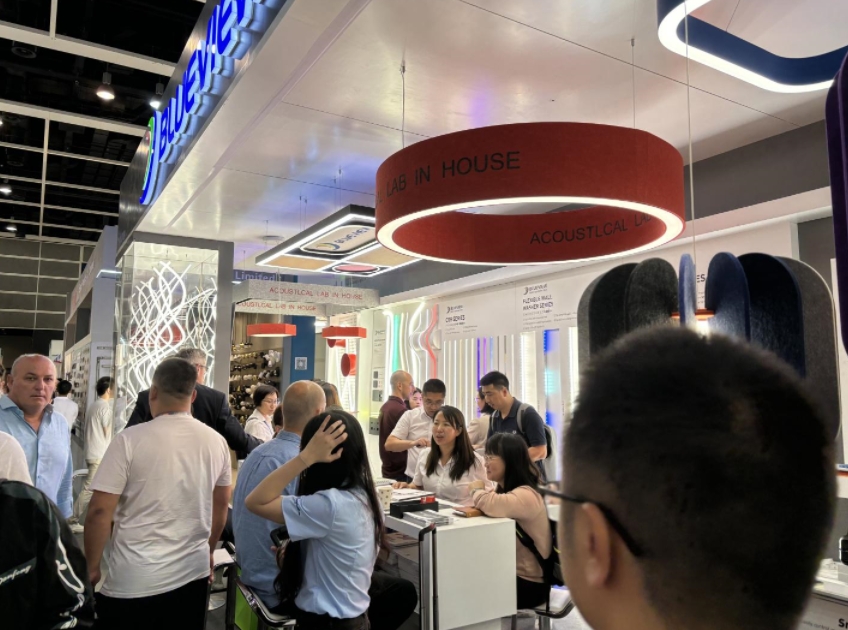 As a leading company in the LED signage light source and lighting industry, Blueview has been dedicated to developing and manufacturing high-quality products. This year, our latest products not only demonstrate our research and development strength but also set the direction for the future of the industry.
One of our highlights is the acoustic lights and linear light series. They not only serve as noise reduction solutions but also offer decorative accents. Blueview acoustic lights use special materials to reduce sound wave reflections, absorb sound energy, and effectively reduce indoor noise.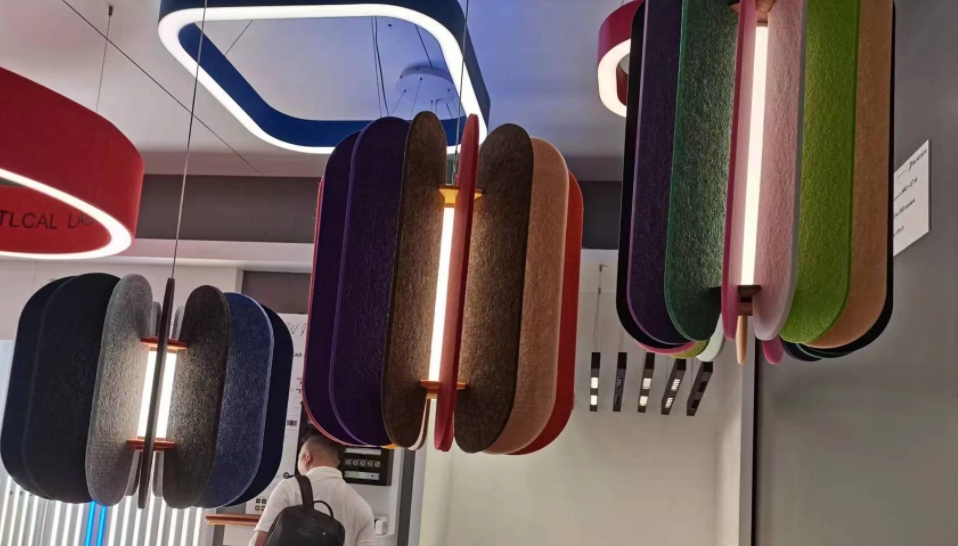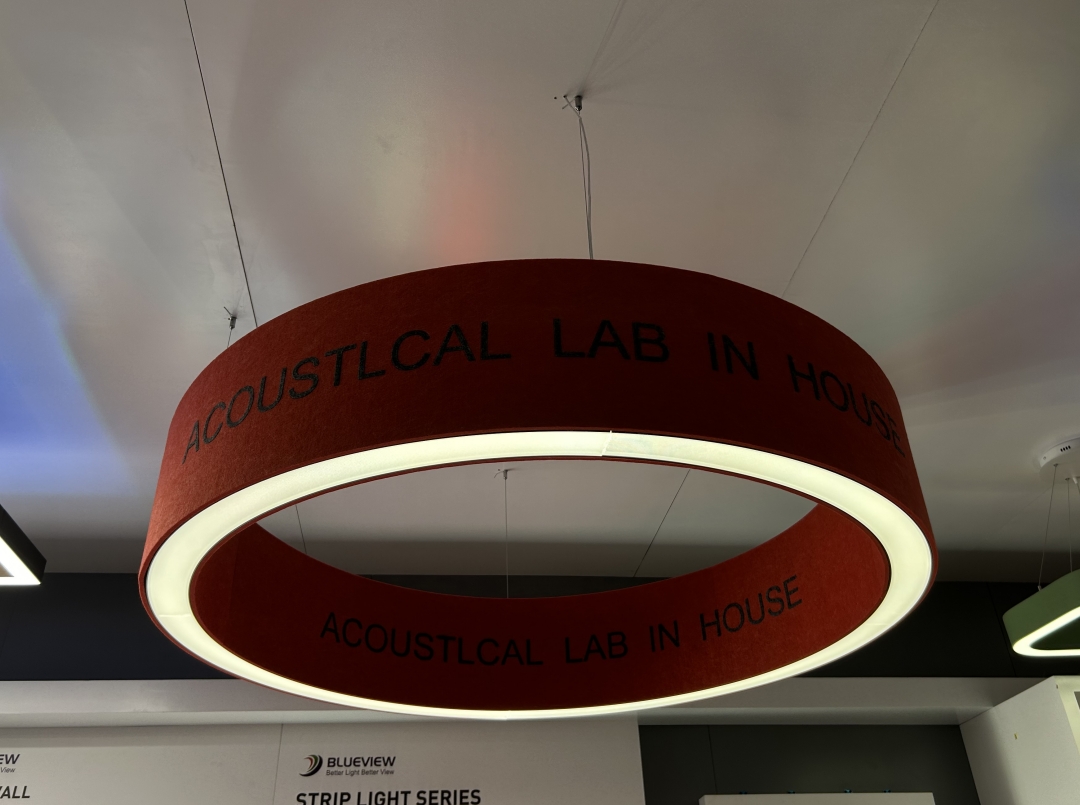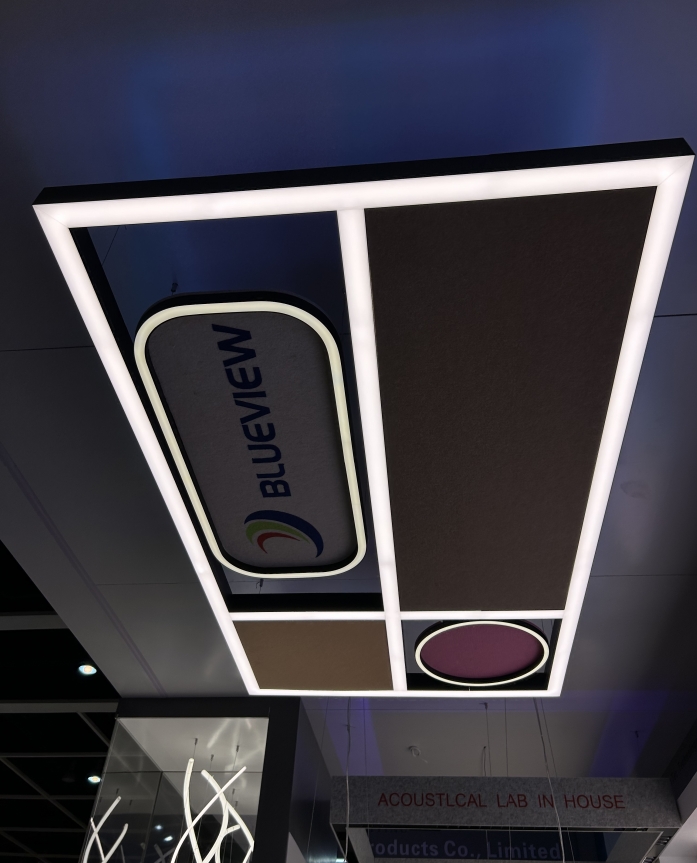 In the neon display area, we displayed 360° light-emitting neon, side bending neon, top bending neon and 3D neon.   the 3D neon N2-8 Pro series offers an extended cascading design with excellent waterproof performance at IP68 and resistance to thermal expansion and contraction.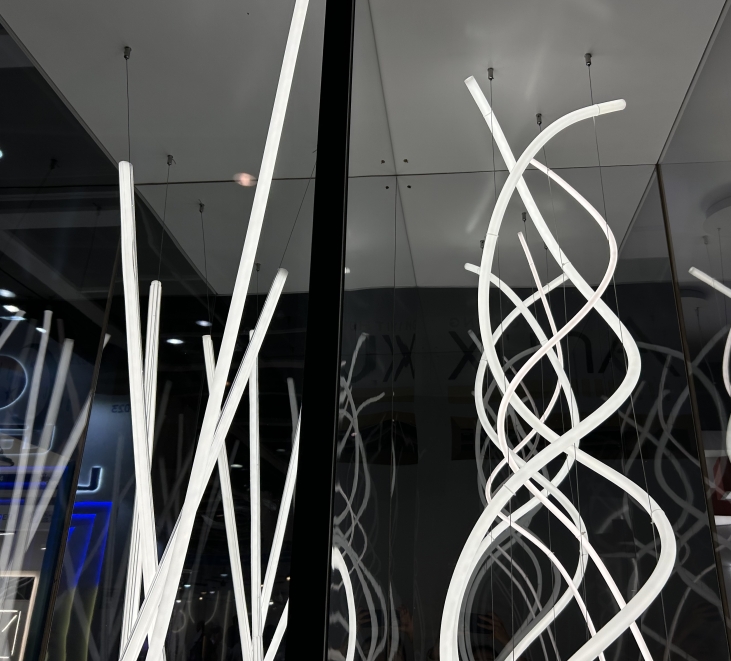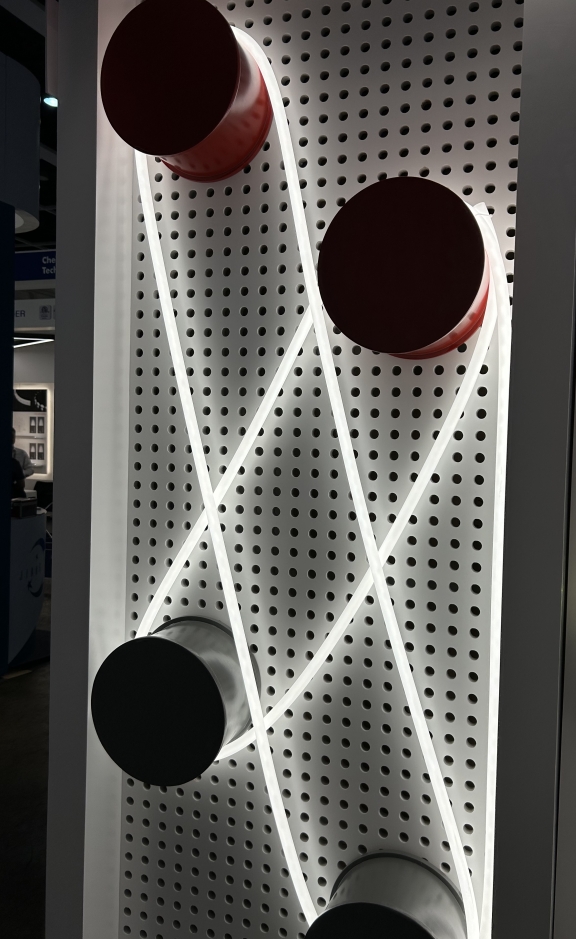 The flexible wall washer series improves wall washing distance, enhances lighting effects, and provides more uniform color rendering.  Strip light series includes high-density RGB options for vibrant colors, and our COB series offers a wide range of product types, including high-efficiency and eco-friendly options.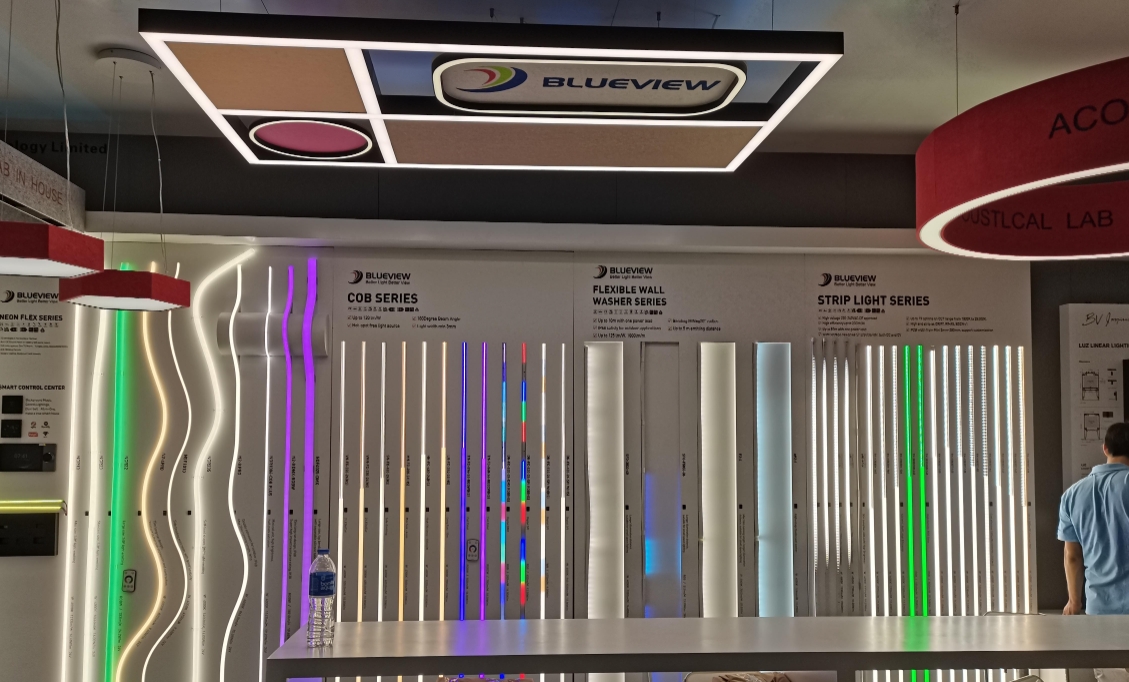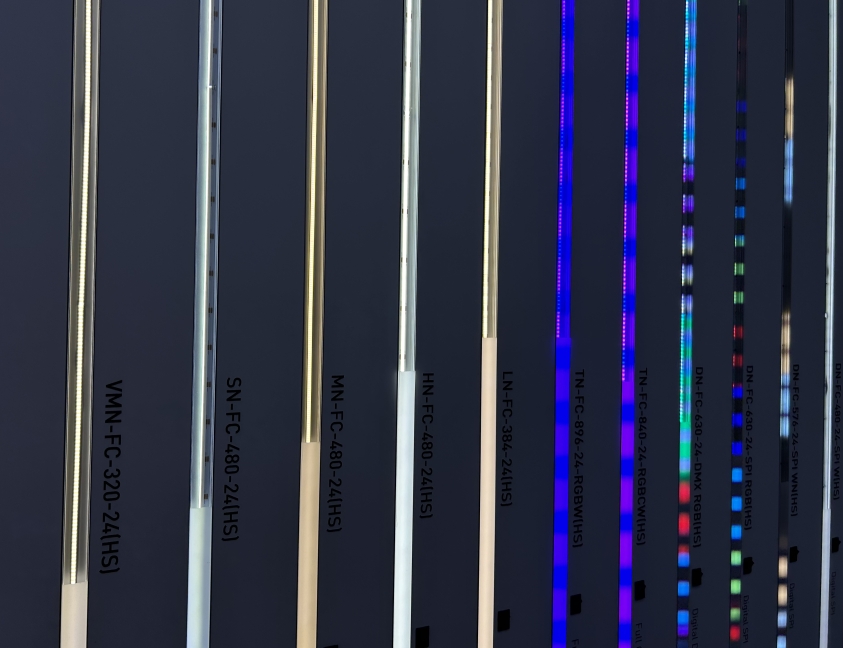 The exhibition runs for four days, and the Blueview booth has attracted numerous visitors who stopped by to inquire and learn more.
Blueview's booth is located at 3D-D18, and we cordially invite all our customers to visit us for discussions about the future trends and opportunities in the industry. We look forward to working together with you to create a brighter future!