Blueview adheres to its consistent design style and brings the latest research and development achievements in digital signage, leading the industry in product innovation. Let's take a look at the highlights of Blueview's booth at this exhibition!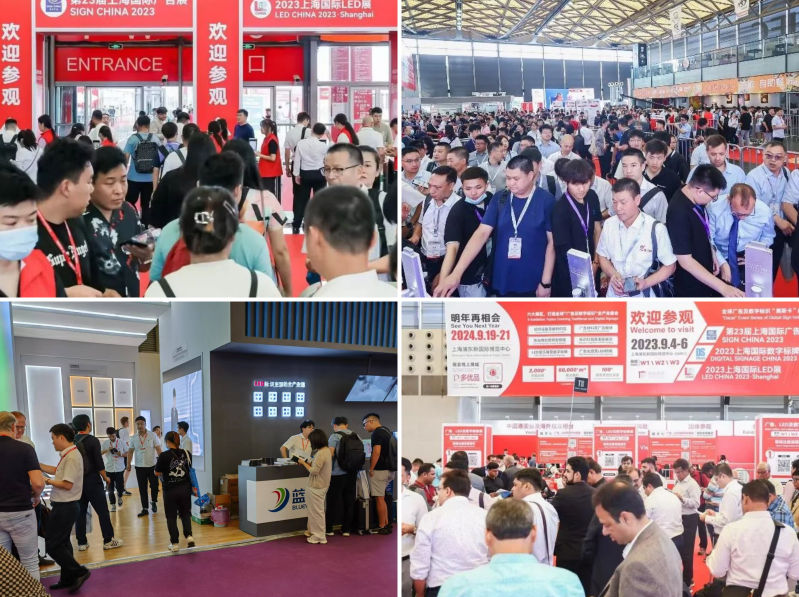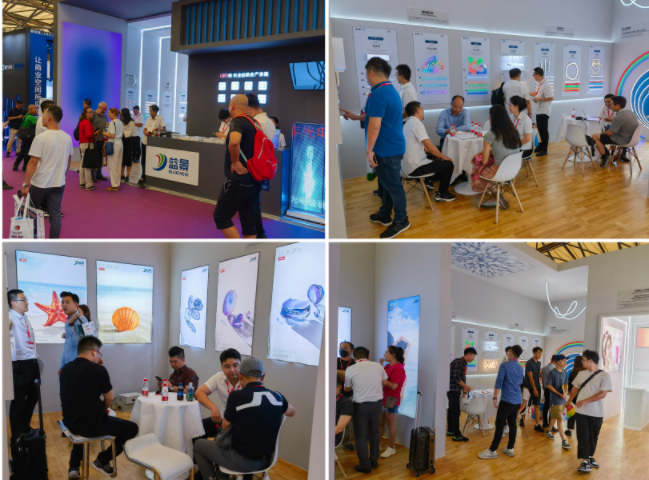 Various innovative products on display
Blueview's booth at this exhibition includes the COB display area, soft strip display area, module display area, lightbox light source display area, LED wall washer, LED light bar, and more. The SFO soft wall washer strip offers multiple options for light emission angles, suitable for various small scenes applications with reliable quality. The BC6-S1 provides a 175°wide beam angle, with uniform and consistent colors.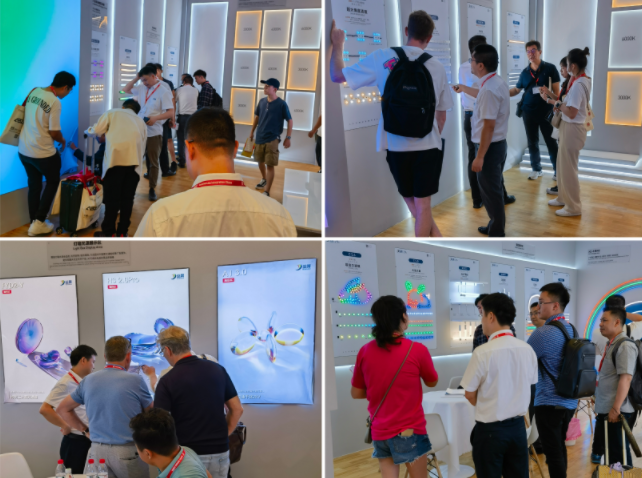 In the neon series exhibition area, the N2-8 neon featured 30m super-long run with one end power feeding, no brightness difference from end to end, IP68 super waterproof, and IK10 strong impact resistance. They are suitable for building edge lighting, large-scale bridges, ships, cruise ship decorations, and more.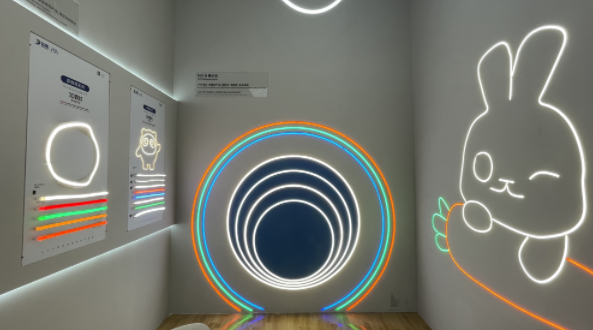 Diversified store decoration solutions
The exhibition area showcases a comprehensive LED store decoration solution for all scenarios. The top adopts a stretch ceiling design, along with lightboxes, display racks, and other areas, providing high-quality light sources, power supplies, and smart control devices.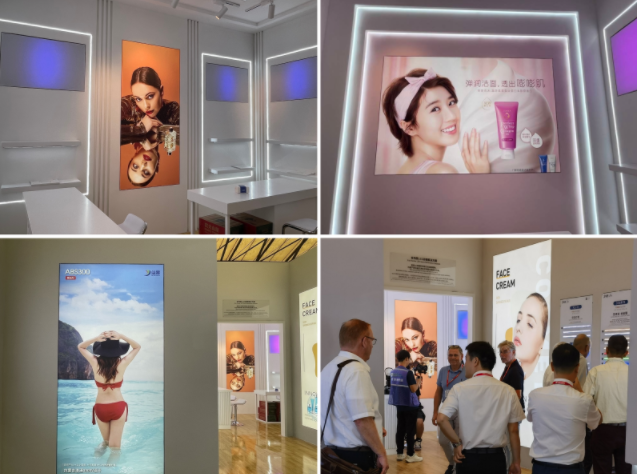 Visitors can use the smart panel on the wall to perform intelligent color and dimming operations.
The AM8-AD dimming module for stretch ceilings can achieve intelligent and support color temperature dimming without flickering. It offers uniform light color, low usage per unit area, and efficient installation.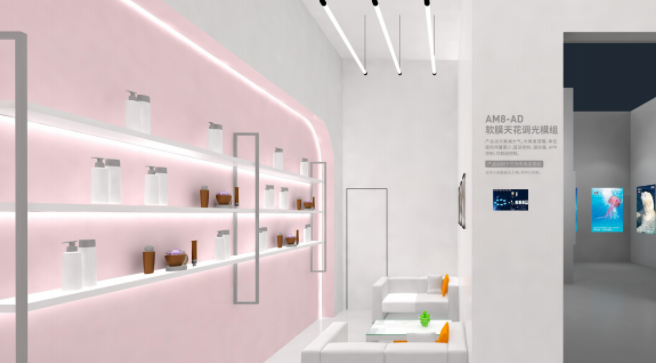 Digital signage leading the industry in new development directions
This year, a special digital signage exhibition area has been set up to allow customers to experience the leading display effects of LED small-pitch screens, electro-optical glass screens, LCD splicing screens, etc.