In 2014, Blueview began to develop smart LED light source technology, and convinced it will become an important direction of the development of LED signage in the future.After five years of hard work by Blueview's top R&D team, the technology is now maturing,Blueview's smart lighting products reduce light pollution while saving electricity,this is also an important phased derivative product which LED signage lighting source utilizes the concept of Internet of things under the trend of environmental protection.
Since its launch, Blueview LED smart lighting system has been used in Banks, gas stations, hotels, supermarket chains and other fields, favored by customers
New China Life Insurance company edifice(Shanghai)
Not long ago Blueview's one smart lighting project to install character signage on the top of Shanghai New China Life Insurance edifice complete successful,the place located in the side of Shanghai Huangpu River,the opposite of Magnolia Plaza.the east and west of the edifice all use Blueview smart control system,It has three functions: remote control, fault report and data analysis,Accurate energy management can meet customers' requirements for brightness control and time control,Different time periods show different brightness, energy saving and reducing light pollution. It is the landmark product of smart development of LED signage lighting under the trend of environmental protection.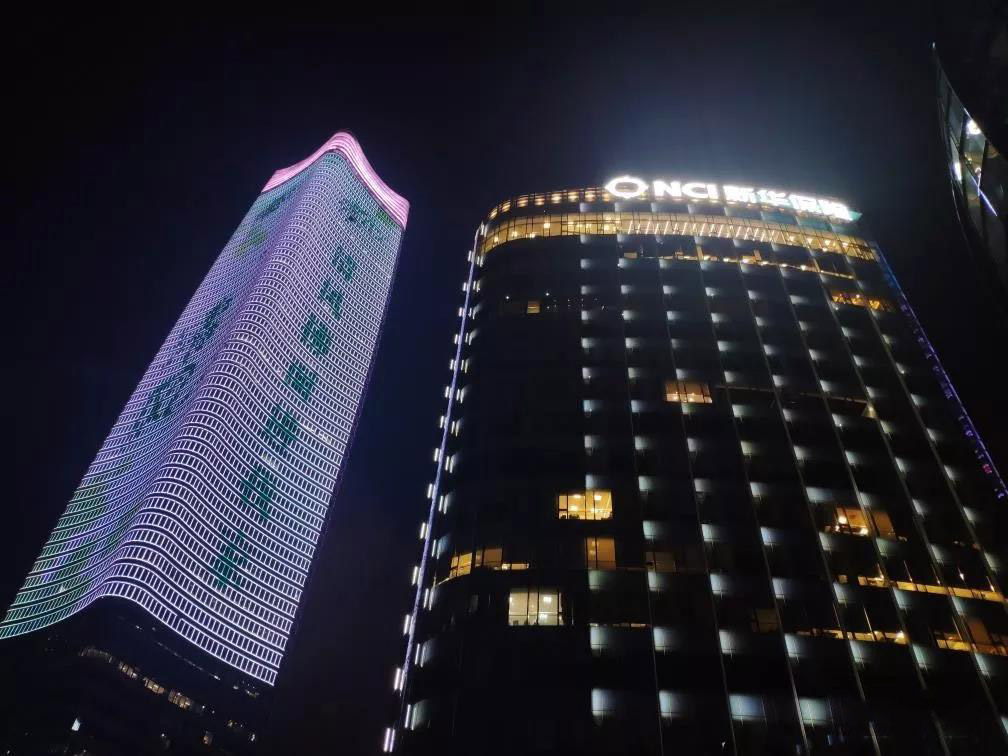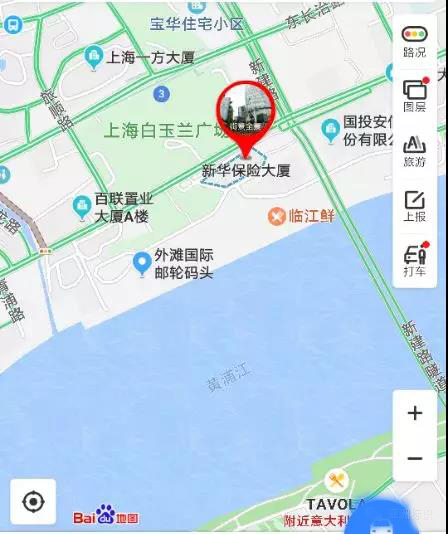 Chinese smart LED signage go abroad for the first time(Germany)
Germany is one of the eight industrial countries in the world. Its products are famous for their excellent quality. German industrial products enjoy a high reputation in the world with advanced technology and exquisite workmanship. Leipzig is the second largest city in eastern Germany. Bodhi trees can be seen everywhere, the great poet Goethe is very fond of here, called it "little Paris",The streets here are neat and bustling. It's also a world-famous exposition city, book city and music city.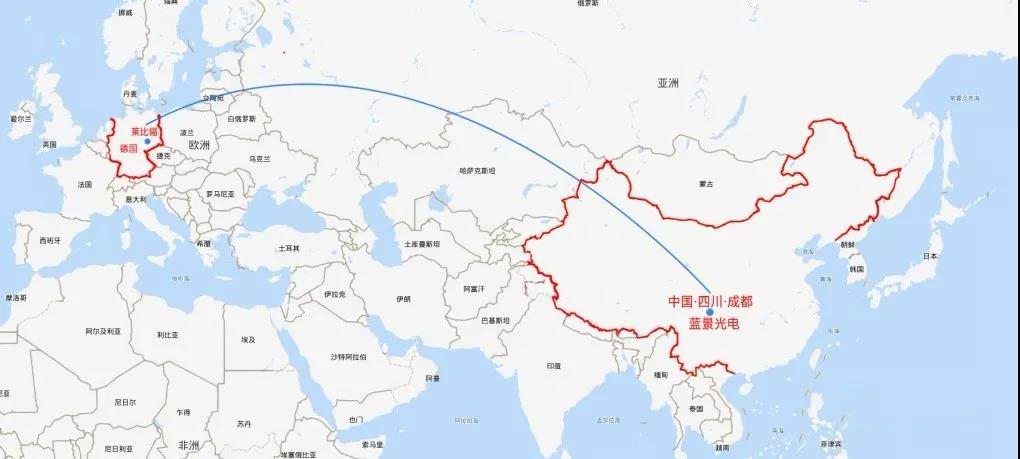 thanks to the Breuer courtyard neon renovation project,Sichuan Blueview Elec-optic can cooperate with this historic cultural city,This is the first time that China's smart signage have gone abroad,opening up the European market and also showing that made in China has the ability to conquer the world's leading manufacturing power.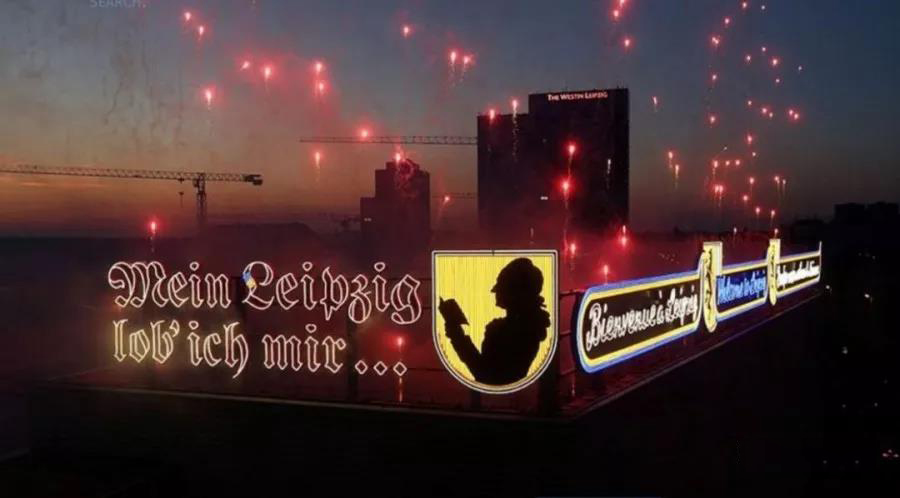 Blueview smart signage system successfully presents in Leipzig, Germany. On July 26, 2018, the local historical neon signs brightened again in the city sky. Blueview engineers and local citizens witnessed the historical moment. It was so precious for Leipzig people and great approval for Blueview. Local Leipzig mayor Mr. Lord Burkhard Jung and center manager Mr. Robin Spanke unveil the new letters in the wonderful fire works. Historical retrofit and most advanced technology, creating co-existence of past and present. The landmark with over 50 year history witnessed the fruit of tradition and science. All local media reported this news.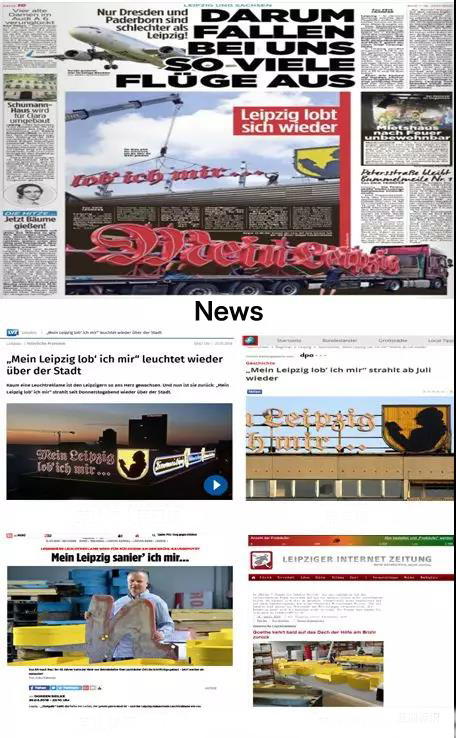 The main difficulties of this smart LED lighting project are as follows:
1.APP customization
Before this, the APP of Blueview smart signage lighting system only had standard versions in Chinese and English. In order to facilitate the regulation and detection of local personnel, Blueview specially developed a version for customers and added personalized functions according to their needs.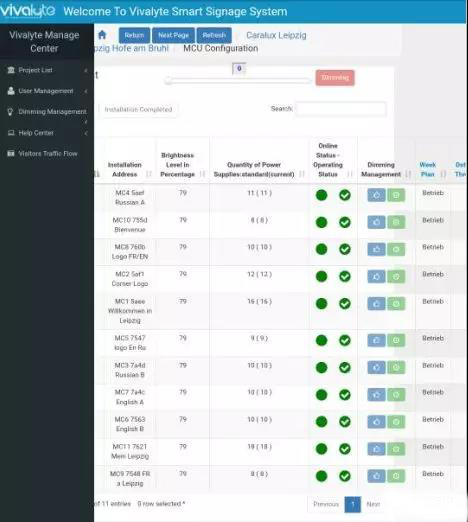 2.system customization
This project is to install Large and surround-around character signage on the top of the local landmark building ,According to the customer's needs, our engineers take multiple main control units to share one sensor to realize the lighting sign synchronous dimming (130 sets of 200W power supply are used in this project).

3.Installing customization
The German pursuit of craft is close to perfection,In order to satisfy the German customers, our engineers carefully designed and carefully installed the process, which has been highly recognized by the customers.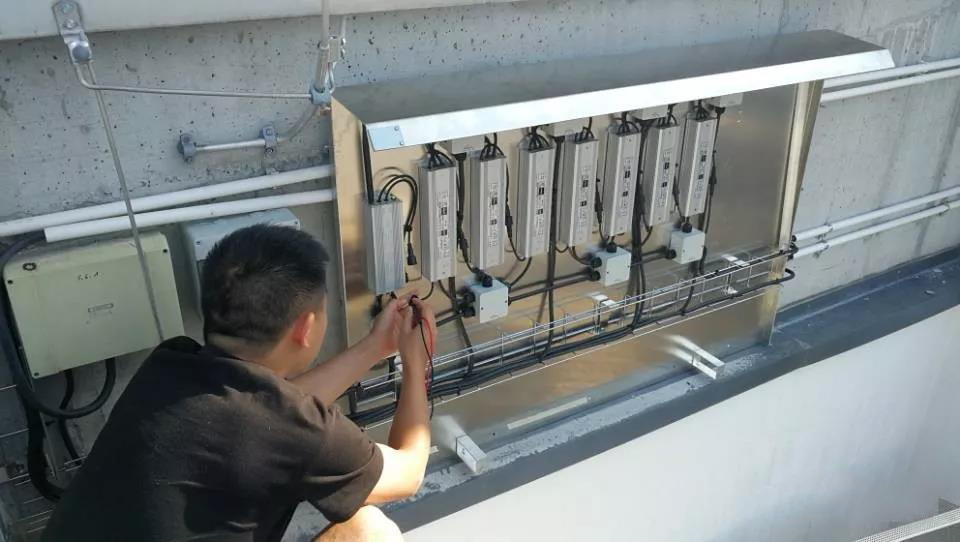 4.gateway customization
Thanks to the gateway independently developed by Blueview, it can be applied to different countries and regions.Blueview engineers quickly adapted the gateway to the local network in Germany and successfully completed the switch.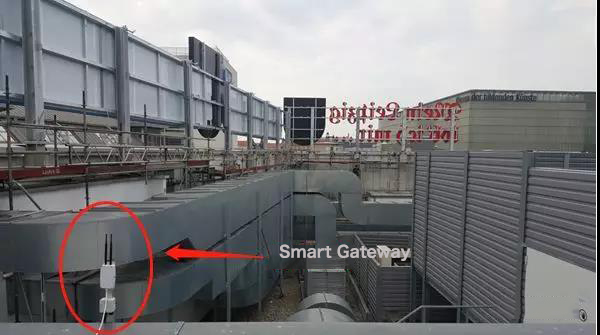 It took only 25 days for BlueView Engineers to complete the project smoothly,benefiting from Blueview's foresight for the development of LED smart signage System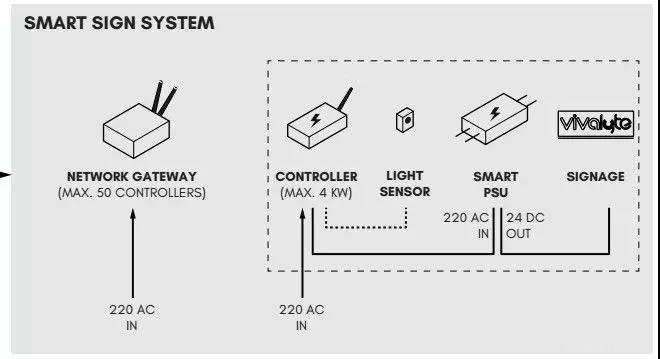 Our goal is to make 80% of the projects in the advertising sign industry use smart control system, making the smart control system as standard as the drive power supply;Our platform is open for free, to provide you with professional customized services;We are committed to expanding the smart signage industry and realizing the interconnection of LED signage products.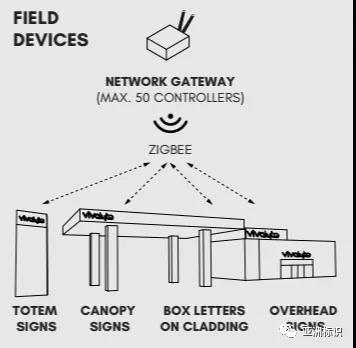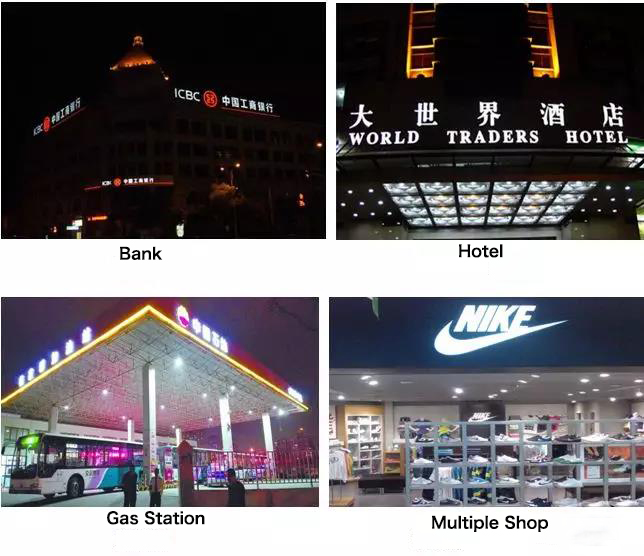 Smart control system for China Life Insurance(Ningbo)
China life insurance (group) company (referred to as China life insurance or China life insurance) is a state-owned super-large financial insurance enterprise, headquartered in Beijing, the world's top 500 enterprises, China's top 500 brands, is a central financial enterprise.As for the first smart signage control system for rooftop signage in Ningbo, Zhejiang province (China life insurance), Blueview provide one-stop LED smart lighting solutions and services for the project, including overall project planning and design, production and on-site installation, as well as smart system and network construction and debugging.The project meets the lighting standards of the construction industry and demonstrates a high level of creative design, realizing the unsupervised "LED lighting +smart control system".
Realize intelligent control of the rooftop signage, complete switch, dimming and timing functions at any time, and energy saving, fault detection, automatic protection of short circuit and other functions.
The sign of the project is composed three part—LOGO+Chinese characters signage+English characters signage "(size has two specifications), which is distributed in the east, South and north of the building roof. Because of the roof transverse and longitudinal distance is far, in order to prevent signal interference, we adopted a single-side gateway control mode , it means a gateway controls one side. Finally, all gateways and equipment are managed by a single account.
equipment is configured as a gateway in the east, a master controller, 10 power supply to control the East roof logo; one gateway and one master controller in the South, and six power supply to control the south/north roof logo respectively. Timing dimming plan is set to 18:30-22:30, and the brightness of light is 100%.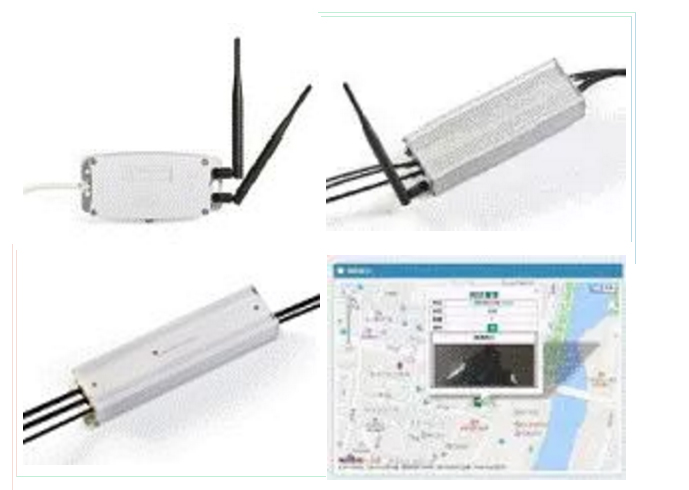 single account,single control in the east, South and north

10 power supply to control the East  and 6 power supply to control the south/north
Timing dimming plan is set to 18:30-22:30, and the brightness of light is 100%.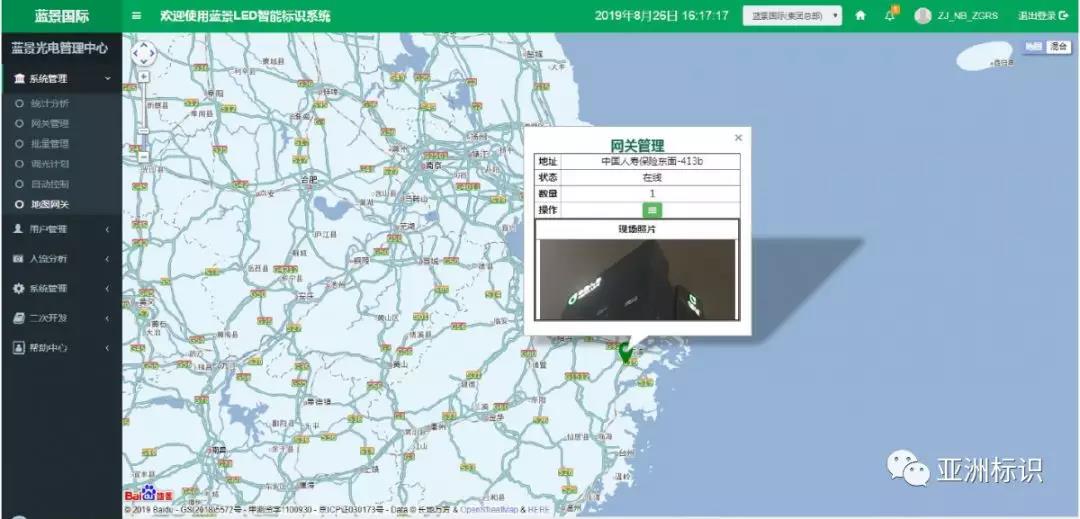 Schema management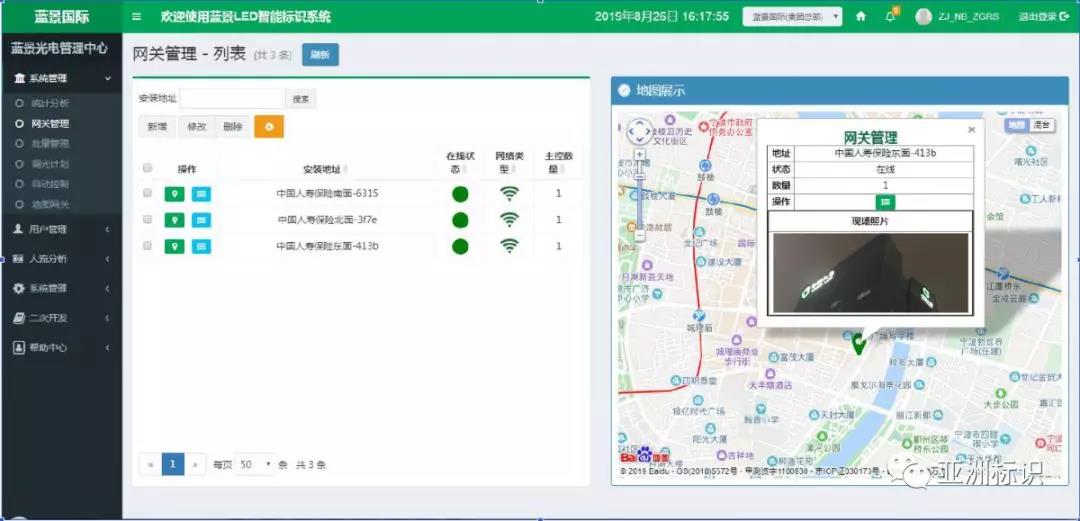 gateway management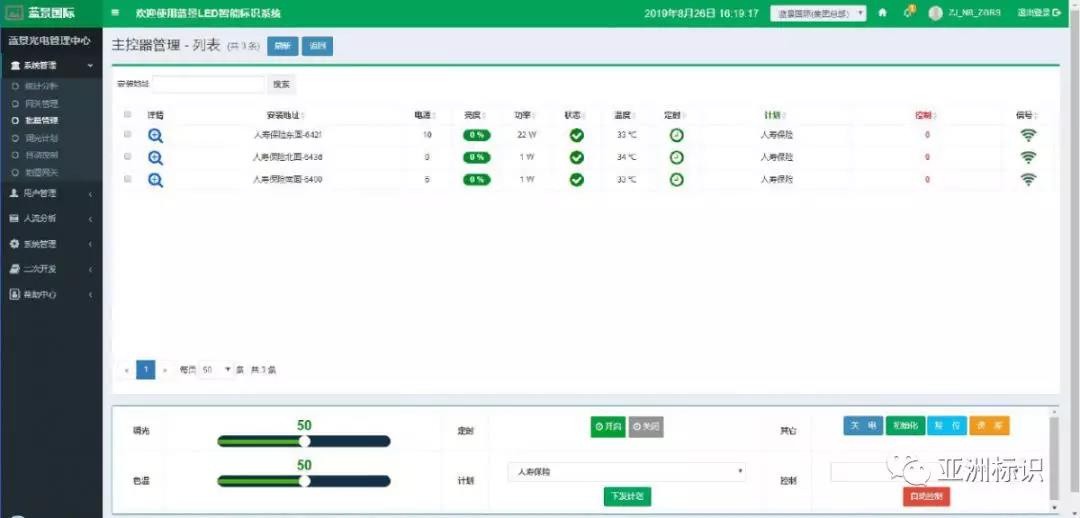 intensity control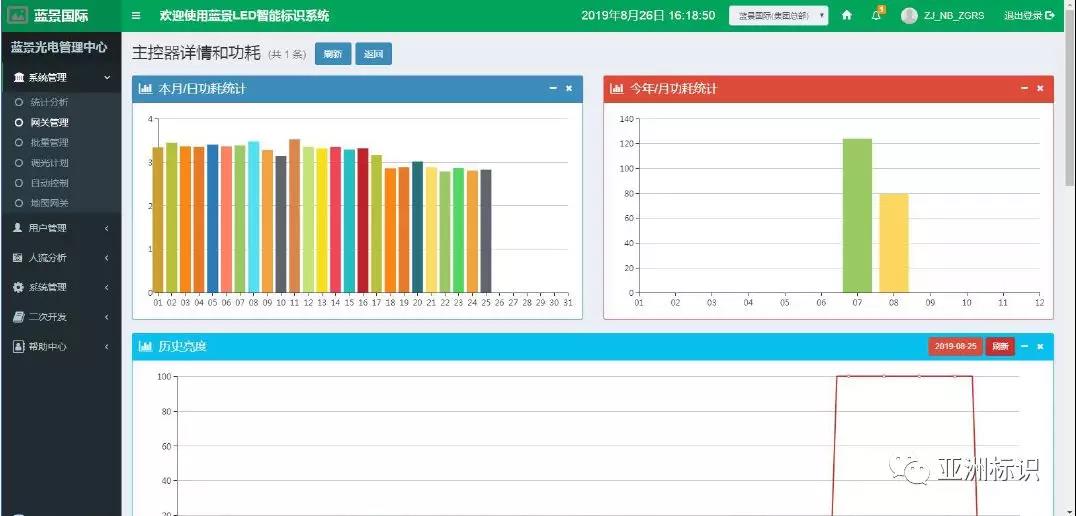 Power consumption statistics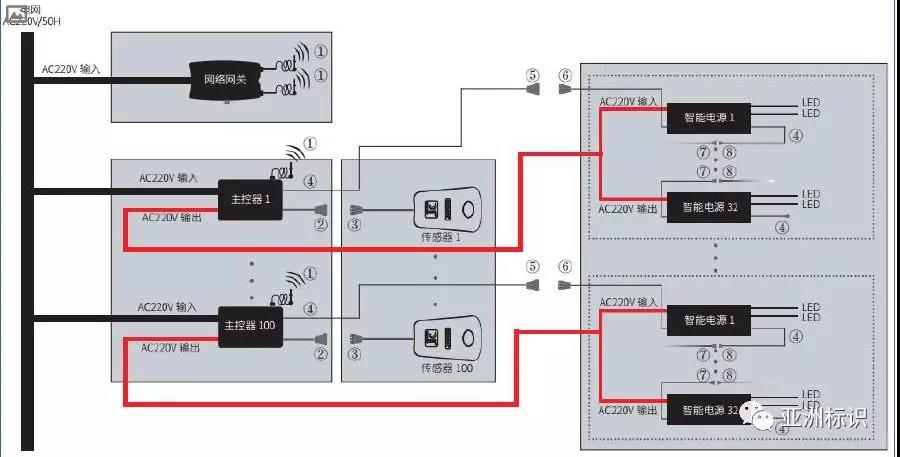 Installation schematic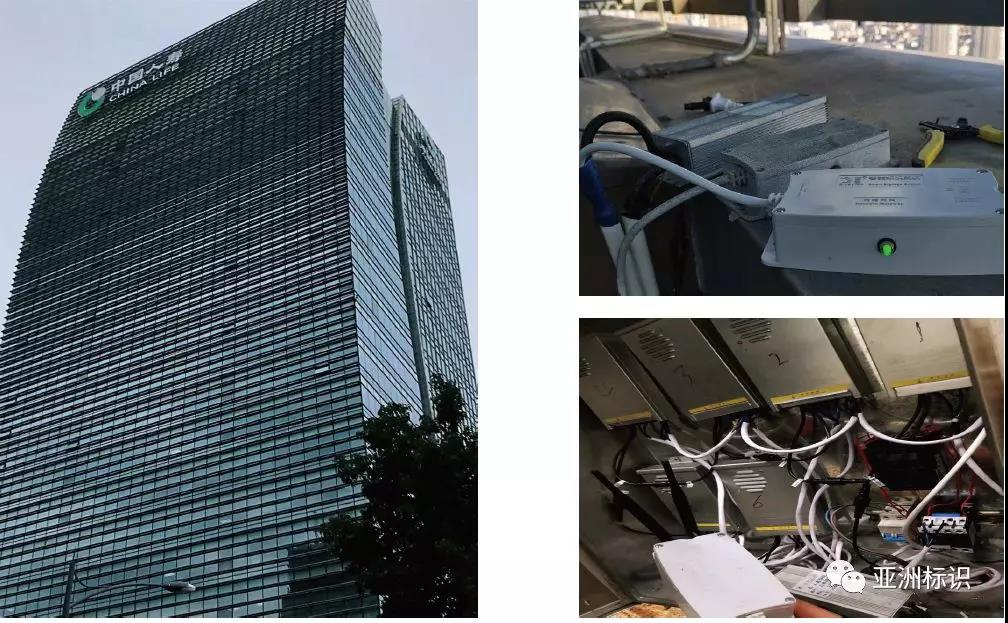 installation site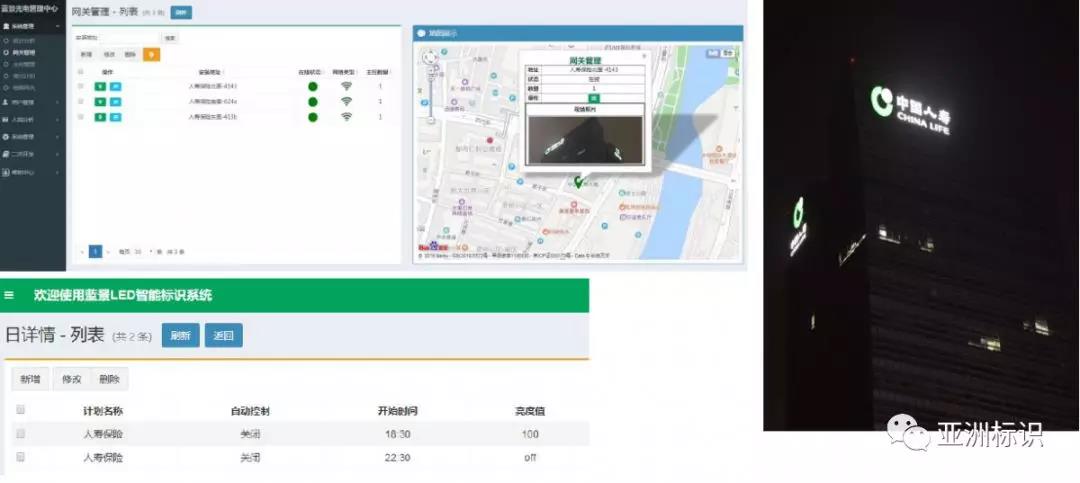 Web interface debugging
Blueview smart LED light source
We believe that under the guidance of smart LED lighting source, Blueview will have a better tomorrow! And lead the industry forward!