This Meiyijia convenience store decoration upgrade includes store signs, cash registers, brand logos, etc. On the one hand, it brings a unique sense of freshness visually, helps the brand image to be rejuvenated, and creates a higher-value, higher-quality shopping experience for consumers; Attractiveness, bringing more customers and creating greater benefits for store operators.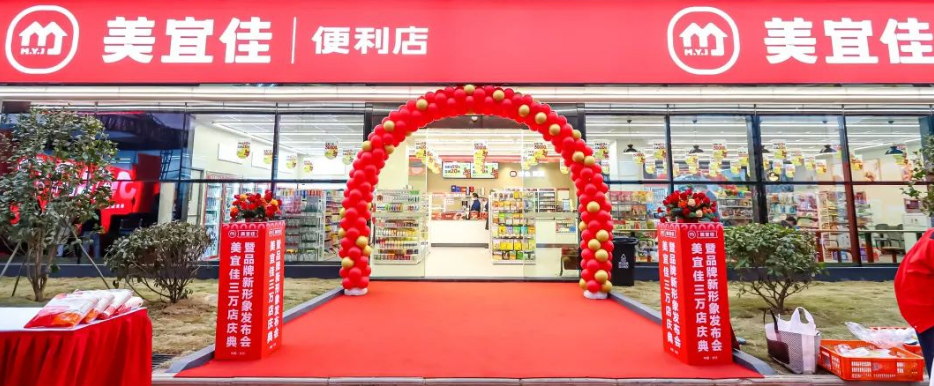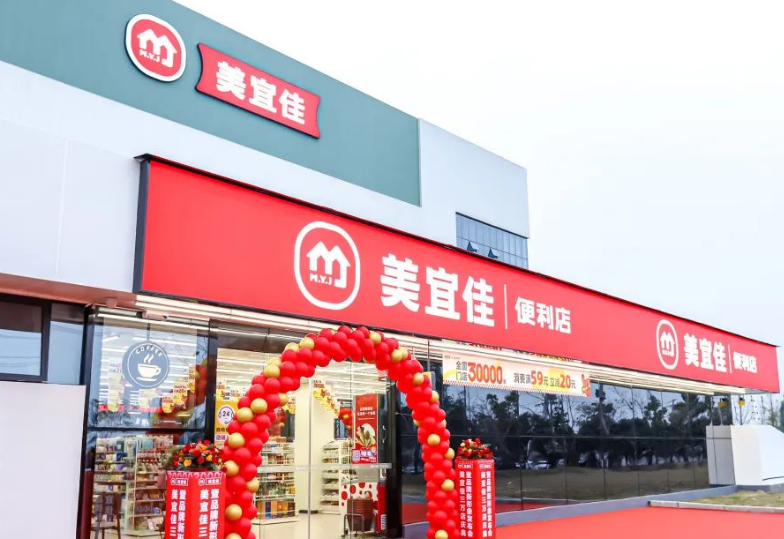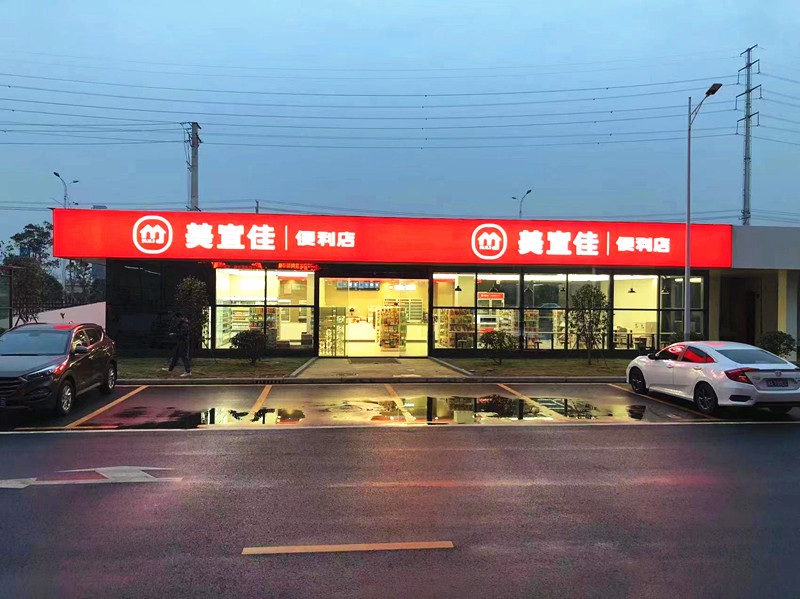 The red light box with Blueview LED light bar has uniform brightness, no flicker, no glare, good color saturation, large lighting angle, pure color, clear and smooth picture, and the high-quality light box picture brings comfortable visual enjoyment.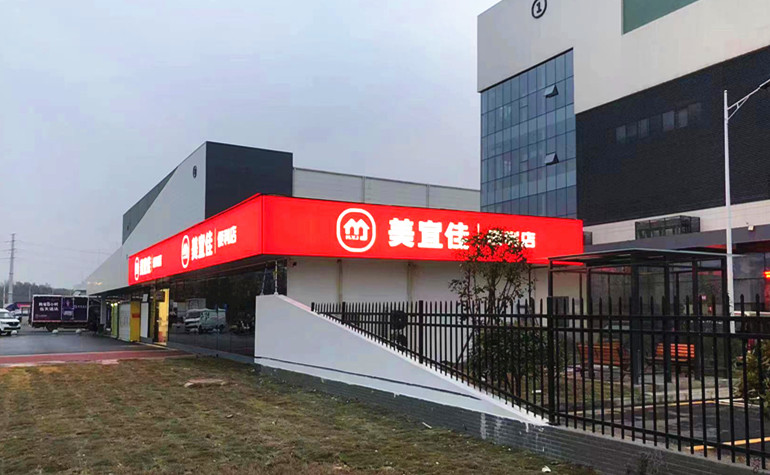 Moreover, Blueview LED light source has good waterproof and dustproof effect, stable performance, safety and reliability, and can adapt to bad outdoor weather and prevent rain erosion.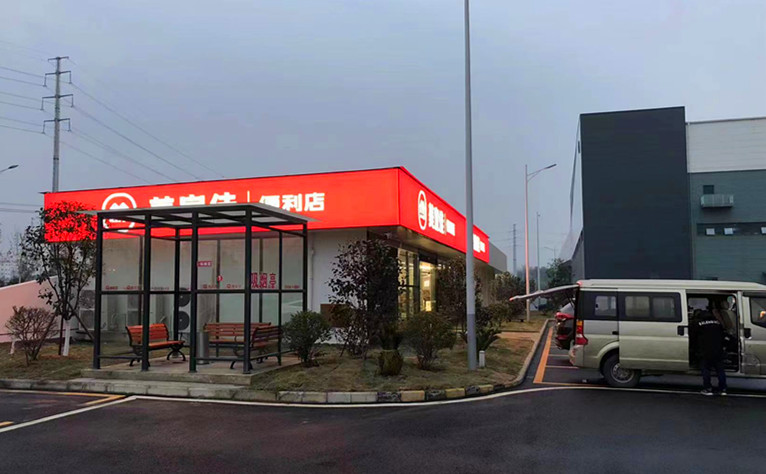 Superman installation is responsible for the whole project installation service. The Superman installation team has accumulated rich experience in off-site installation and after-sales installation. In the Meiyijia convenience store project, the installation team who has undergone systematic and professional training adopts an efficient installation method to easily solve the problems encountered during the installation process.