The 28th Guangzhou International Lighting Exhibition (GILE), which lasted four days, came to a perfect close on June 12. Blueview gathered in Guangzhou with industry colleagues, together riding the waves and forging ahead, depicting a beautiful new blueprint for the industry.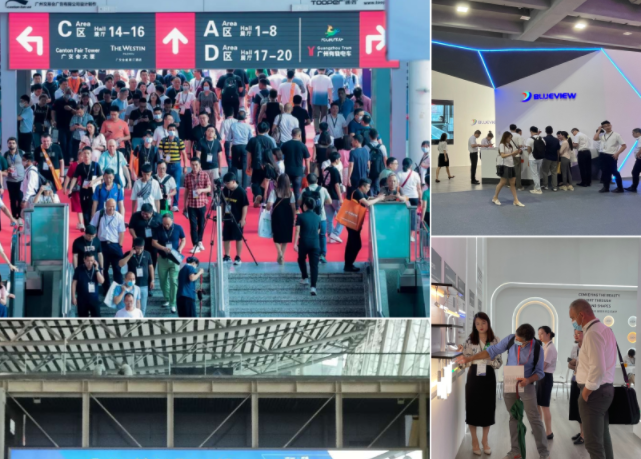 Thanks to the support and love of domestic and foreign customers and friends, and the teamwork of Blueview, this exhibition achieved complete success. Next, let's review the brilliant moments of this year's GILE together.
1. Blueview specially designed booth
The overall layout of the booth was reasonable, and the display of products was clearly distinguished, providing a quality visual experience. It stood out among the many exhibitors with various shapes, becoming a dazzling presence.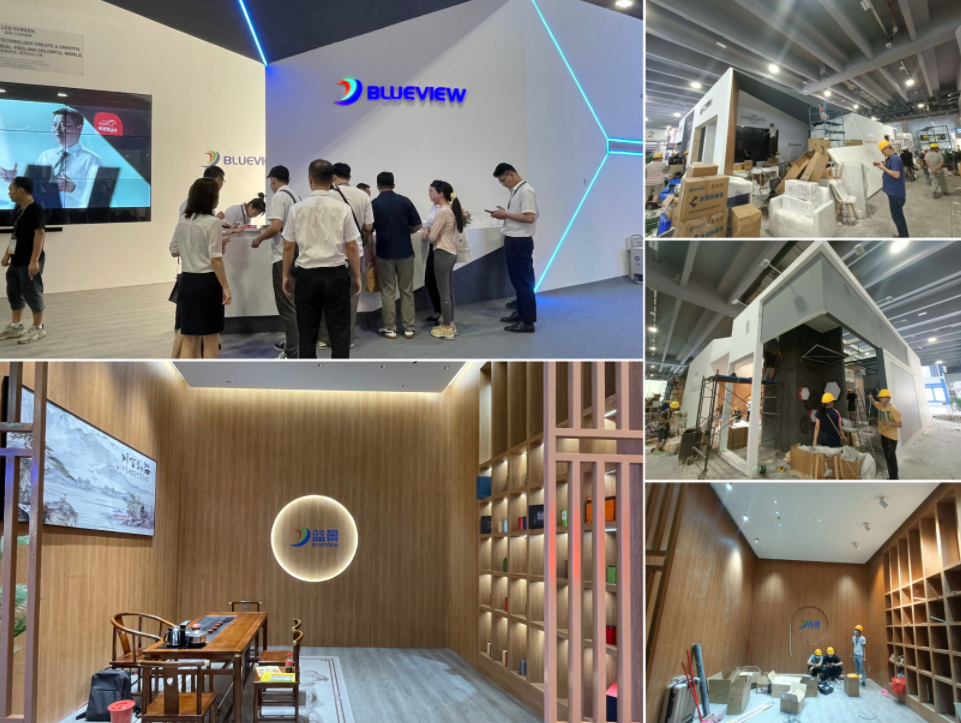 2. Attracted Many Visitors
Since the first day of June 9th, Blueview's booth has always maintained super high popularity. It is not only because we provided free ice cream for the on-site audience to drink and cool off, but also because Blueview has a brand super attractivenes.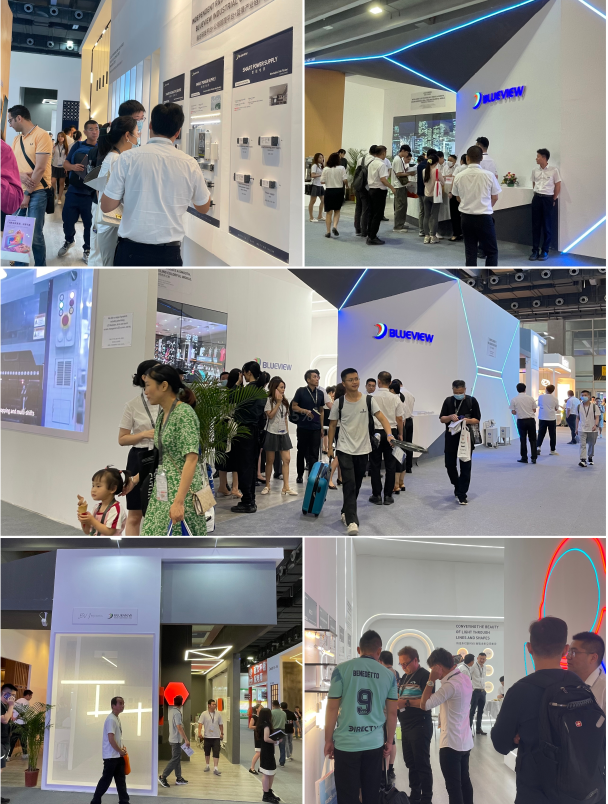 3. Win the trust of domestic and foreign customers
This year's GILE was the largest industry exhibition after the epidemic opened. Blueview's booth attracted domestic and foreign industry customers to come for learning and exchange. Blueview's technical consultants praised the customers with enthusiastic and professional explanations. In-depth exchanges, everyone discussed the latest development trends of technology and products and discussed the future of the industry.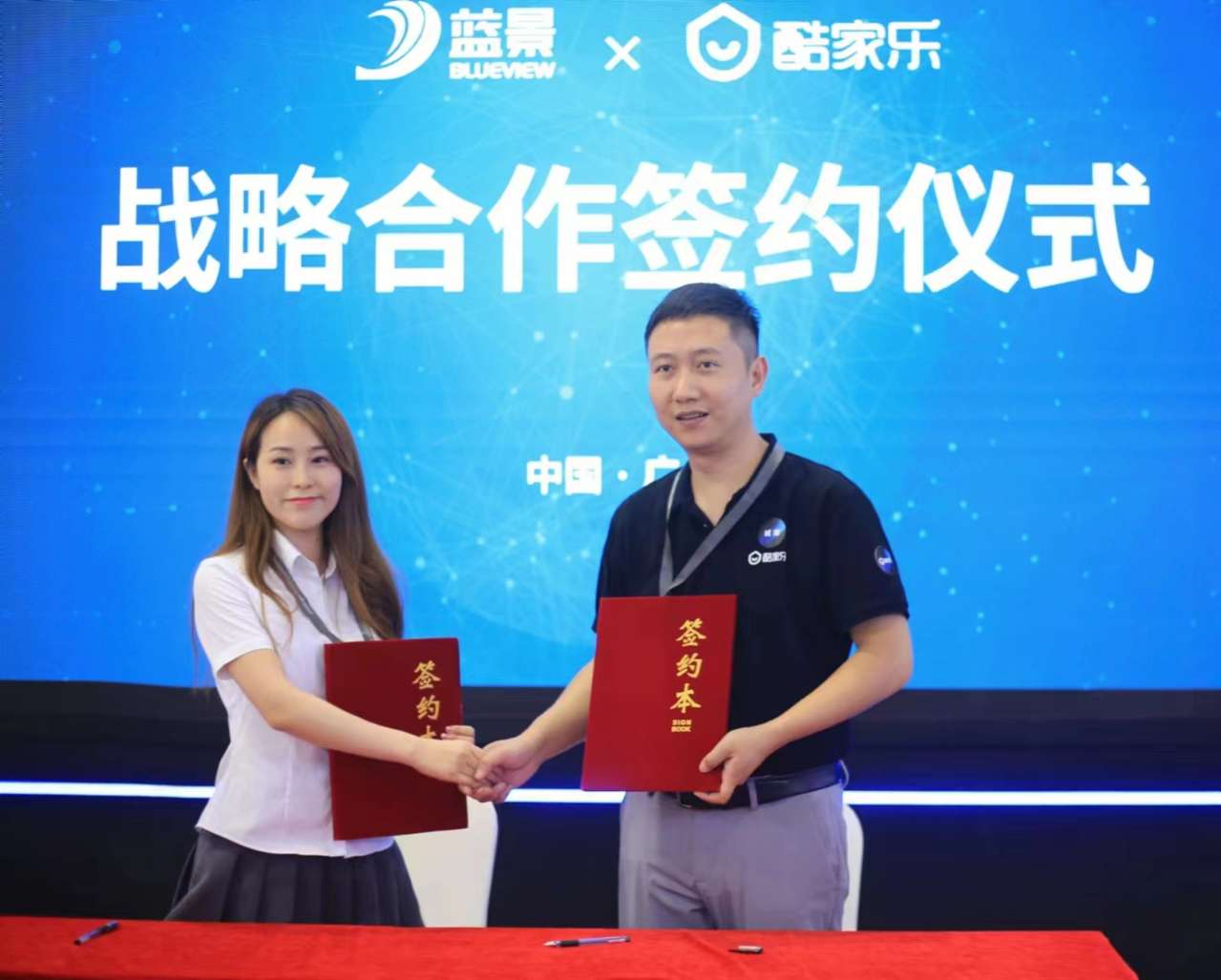 4. Exhibition live broadcast
During the grand event, Blueview's booth conducted three live broadcasts through Douyin's official account. Focusing on three major themes: intelligent technology, lighting products, and exhibition results, the latest research and development products and achievements of Blueview were shared.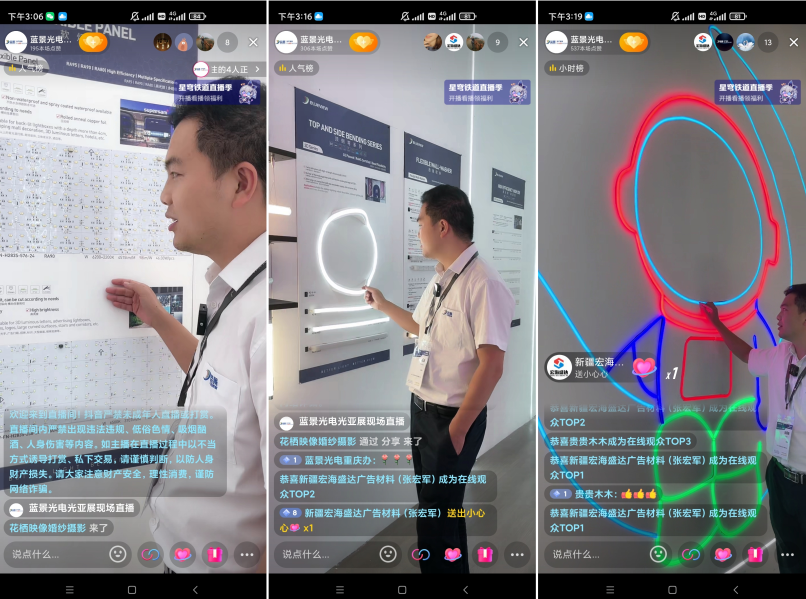 5. Professional exhibitors came to inspect
Blueview's booth exuded a unique artistic charm and professional spirit inside and out, receiving high praise and attention from association experts and partners. Among them, the expert team represented by the Xiamen Lighting Society inspection team came to visit and exchange.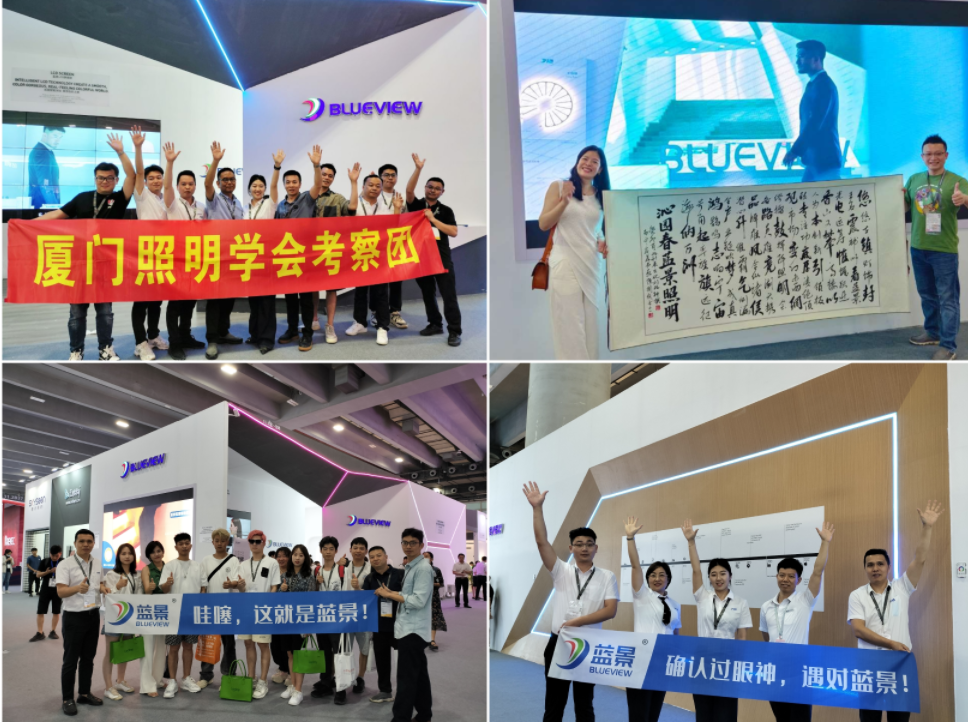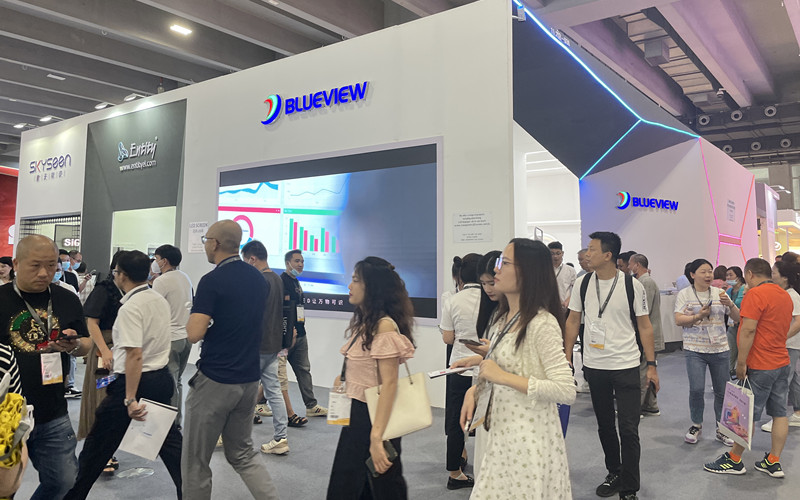 Once again, thanks to every domestic and foreign customer and friend who came to visit the exhibition. We hope to cooperate and create the future together in the future. The 2024 GILE, we won't miss it!